As the global love for coffee booms, coffee lovers around the world are now enjoying their favourite drink from morning cup through to evening cocktail. And research shows that almost half of cocktail drinkers regularly choose flavoured cocktails including those mixed with coffee (source: CGA Mixed Drinks Report 2016).
Tia Maria is leading the coffee cocktail trend with the Tia Maria + Coffee Project, giving coffee connoisseurs the opportunity to sip on innovative coffee cocktails thanks to recipes crafted by renowned mixologists and expert baristas. From the classic Espresso Martini, to new and innovative serves like the Tia Maria Popcorn Frappe, coffee cocktails have never been more in demand.

For full recipes, visit: www.tiamaria.com
Tia Maria Brand Ambassador, Matteo Fabbris says; "There's an increasing love for coffee cocktails, which can be seen at world-class bars in key cocktail cities, while artisan coffee houses are now serving cocktails through the night as a café nightlife culture continues to emerge. The bartender and barista play a very similar role so it's no surprise we've brought the two together to drive this new coffee revolution."
No other liqueur can make a coffee cocktail quite like Tia Maria, an exotic infusion of natural vanilla and the finest fresh Arabica coffee beans roasted to perfection, complemented with a touch of Jamaican rum. Tia Maria is made using a blend of 100% Arabica coffee, among the best in the world, providing strong character, a full-bodied taste, and a sweet tendency. The beans are expertly roasted, ground and left to macerate to produce this exceptional coffee liqueur.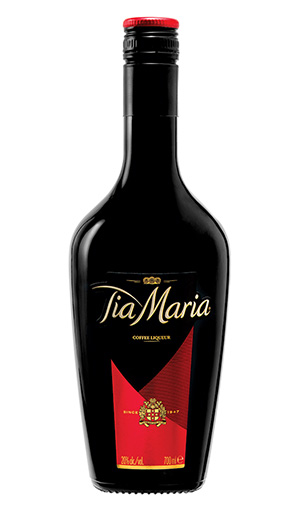 A new elegant bottle design featuring a contemporary twist is now available, with smooth lines giving fresh definition to the timeless Tia Maria silhouette for a more slender outline.
Flavio Lasalandra, International Marketing Director at Tia Maria, adds; "With the taste for coffee at an all-time high, coffee cocktails have never been more popular and Tia Maria is certainly happy to be leading the charge. We're urging all coffee lovers out there to unite and join us."
For more information, please contact your Spirits Platform representative or call 1300 460 403.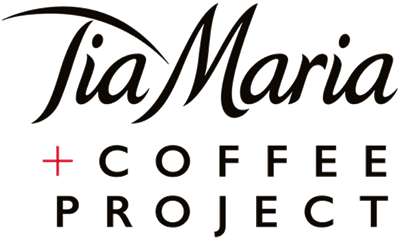 Send via Email