Bombay Sapphire has launched its latest Project Botanicals, which this year aims to take attendees on a journey around the world, "to the edges of food, music and imagination".
Paying homage to the various origins of Bombay Sapphire's botanicals, this year sees Bombay Sapphire collaborating with cocktail bars including Mjolner, The Barber Shop, Union Electric and Bar Moncur.
Bombay Sapphire Brand Ambassador Peter Hollands, said: "The creativity and imagination brought to this new iteration of the Bombay Sapphire Project Botanicals experience is so exciting and a completely new offering for the Sydney and Melbourne scene.
"Guests are in for an interactive journey around the world, with sensational cocktails and cuisine that will take you right to the edges of the earth."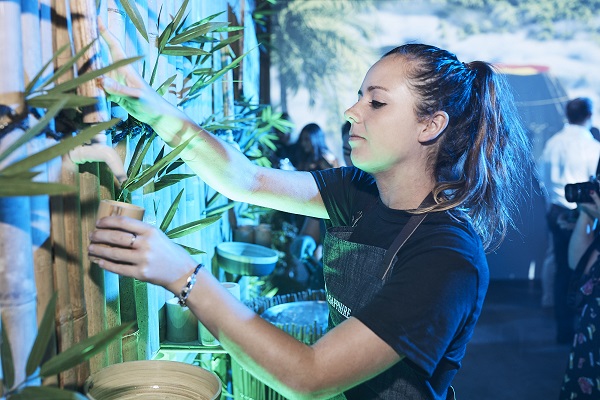 The two-hour sensory experience takes guests to Java, China, Morocco and Spain tasting food and cocktails inspired by the botanicals sourced from each region.
For the Java experience, which is where the cubeb berry is sourced, The Barber Shop created the Sundara cocktail, featuring Bombay Sapphire, freshly pressed honeydew melon, orgeat syrup and banana syrup and which is matched with char-grilled chicken topped with peppery fairy floss.
The liquorice used in Bombay Sapphire comes from China and this is the focus for this experience, with the Jasmine Bloom cocktail from Bar Moncur matched with duck pancakes with liquorice root gel. The cocktail features Bombay Sapphire, fresh mandarin juice, liquorice root and jasmine tea. lemon verbana leaves, fresh lemon plus dandelion and burdock bitters.
For Morocco's coriander seed experience guests will experience the Moroccan Tea Fizz cocktail, made of Bombay Sapphire, Apricot, lime juice and coriander syrup, which was served alongside a pressed lamb tagine with coriander yoghurt foam.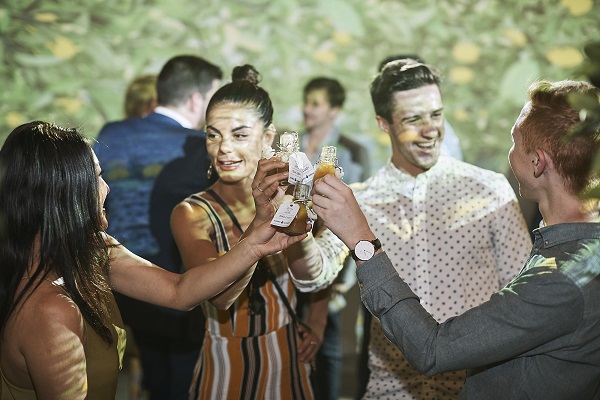 Finally guests head to Spain for Bombay Sapphire's lemon peel which features the Salud! cocktail creation from Mjolner with Bombay Sapphire, Averna, lemon juice, cucumber juice and honey syrup, as well as the cheesecakes, shaped like miniature lemons.
Project Botanicals took place in Sydney over the weekend, before heading to Melbourne running from Thursday 23 November to Sunday 26 November.
Send via Email