The Never Never Distilling Co. is on track to release its first spirit in early July, working on a gin style that bucks the trend of herbaceous and floral gins that dominate the Australian market.
Named 'Triple Juniper', the gin focuses on juniper as the hero, and will be the first spirit released by the small Adelaide start-up.
Never Never was founded by three friends keen to shake up the Australian spirits industry – Sean Baxter, Tim Boast and George Georgiadis.
While each of the three founders hail from very different backgrounds, their passions have combined to open the small distillery, which currently operates out of The Big Shed Brewing Concern in Royal Park.
Sean Baxter, former bartender, Masterchef contestant and National Brand Ambassador for Johnnie Walker, told BARS&clubs that while the gin is ready to bottle, the small details have slightly delayed their original timeline.
"Funnily enough the spirit is the thing that we're really happy with and we're constantly trying to ensure that the quality is consistent.
"It's all the smaller details that are taking longer than expected, which are all super important – when we launch we want it to be a finished package."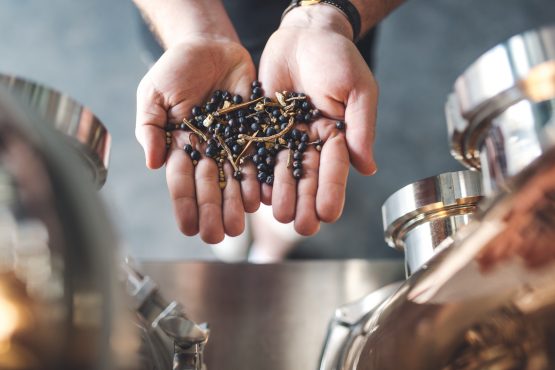 The decision to make a juniper-led style of gin is one that Baxter attributes to both the team's personal tastes, and a savvy business decision to fill a gap in the market.
"The way I approached it was very similar to how I approached things when I ran cocktail bars, which is to look for what people aren't doing to make it a little bit more exciting," Baxter explained.
"I think it's a style of gin that's really popular with bartenders – certainly I love it, Tim and George both love it as well. We all love the big, ballsy characteristics that you find in gins like Junipero, like Tanqueray, like Gordon's Export, and we wanted to pay homage to that bold juniper character."
With a whiskey also in the works for the future, Baxter says that doing something different in terms of flavour is Never Never's focus, as well as seeking out ingredients and liquids that bartenders will be excited to use.
"The focus of everything that we're doing is really pushing the boundaries in terms of flavour and we're small enough to be able to do it," he said.
"Even if we're looking a couple of years away we're not talking huge numbers, so if something we do turns out isn't that well received, we're not going to go broke having bottled it.
"I also remember trying to convince bartenders to put a bottle on a back bar – you walk into the best bars in Australia and ask about getting something on there, and they've got to take something off of the shelf. That's the hardest thing for new brands getting into the market, there's only a limited amount of real-estate at a lot of bars."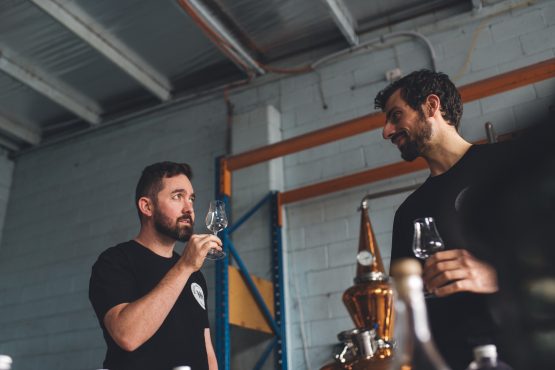 Starting off with this on-premise, industry focus, the bottle has also been designed in a 500ml tall-style that will hopefully fit more easily on a cluttered back bar.
The signature serve for Never Never's first gin will also keep it simple, served in a G&T with lemon peel and lemon thyme and in a highball with a wedge of lemon to let the gin speak for itself.
Baxter is also keen to point out the transparency of a small start-up when compared to larger companies: "A small brand like us is really able to invite people to come along on that journey, to understand what we're doing and what we're making and we're an open book in terms of getting people involved," he said.
Follow the journey of Never Never on their Instagram and Facebook pages, and keep an eye out for the release of the Triple Juniper over the coming weeks.
Send via Email