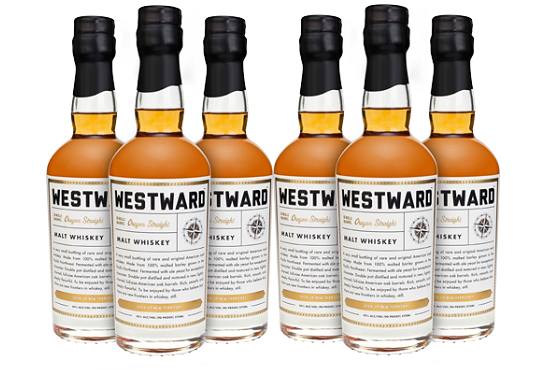 It's easy to think only of bourbon and rye when thinking about American whiskey. But on a recent visit to the US, James France from Vanguard found that a lot of American craft distillers were also turning their attention to American single malt whiskey production.
"When I started importing Hudson whiskey back in 2009, the Hudson single malt was one of only a few single malts coming out of the US. Now there is a lot of activity within this sub sector and many of the whiskeys are fantastic!" comments France.
The Westward whiskey comes out of the House Spirits distillery in Portland Oregon, home also of Aviation gin, Vanguard's first-ever brand.
"This whiskey has been a long time coming but is really worth the wait," says France.
Westward American Single Malt is made from 100 per cent malted barley grown in the Pacific Northwest. It is fermented with ale yeast for exceptional character and it is double pot distilled. After that it's matured in two-char American oak barrels and finishes up at 45.0% ABV and comes in 375ml wax-sealed, hand-numbered bottles.
An unpeated single malt, Westward is not chill-filtered. It is rich, smooth and deeply flavourful.
Westward American Single Malt is designed to be enjoyed by those who believe that there are new frontiers in whiskey, still.
Westward is now available from Vanguard Luxury Brands.
Save
Save
Save
Send via Email