But legally, it shouldn't be. Of more than a million adult vapers in Australia, it is estimated that 88% do not hold the required prescription to buy and use nicotine vapes. Hundreds of thousands of adult Australians may be breaking the law, and they don't even know it.
Your patrons deserve better than draconian laws that drive illegal behaviors. Responsible Vaping Australia (RVA) is advocating for change, and we need your support.
In October 2021 the Government made it illegal to purchase nicotine vaping products anywhere in Australia other than a pharmacy, and this requires a valid prescription. Despite these laws, more than a million Australian adults are now vaping. The current laws ignore the number of adult vapers in Australia and prohibit responsible retail and hospitality industries from meeting this consumer demand in their stores and venues.
Advocate for your business, and your customers. Sign the RVA petition to support better vaping laws now.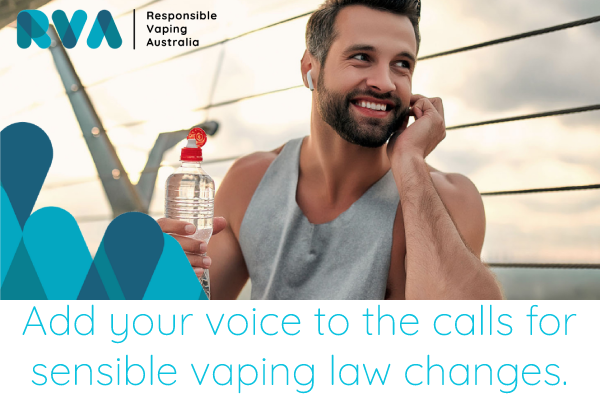 Visit Responsible Vaping Australia at www.responsiblevaping.com.au for more information and to show your support.
Send via Email