Coca-Cola Amatil's latest venture through its 'The Exchange' program, The RUM Co. of Fiji Club, will see two deserving bar or bottle shop staff flown to Fiji to tour the idyllic island distillery.
The RUM Co. of Fiji Club involves 20 off-premise and 20 on-premise participants from around the country, who have been tasked with promoting and selling the RUM Co. of Fiji's award-winning lineup of rums and liqueurs, RATU and BATI.
It is the latest program from CCA's The Exchange team who operate as bar consultants, and focus their efforts on three key targets: increasing venue revenue, increasing foot traffic and driving efficiencies within venues.
BARS&clubs spent an afternoon with two of the on-premise participants in Sydney, Webster's Bar in Newtown and Papa Gede's in the CBD, which have both incorporated the RATU rums into their cocktail offerings and on the back bar.
Webster's are having success with the RATU Coconut Daiquiri (pictured below), which combines 45ml of RATU Spiced Premium Aged Rum with 30ml fresh lime, 15ml Falernum, and 60ml of the fresh coconut water served in a branded coconut.
"BATI is really good for a house rum and to have the option to step up a customer with something like RATU is great," explained Ray from Webster's. "It makes a great cocktail, and there's a different choice on all levels which you don't get from a lot of companies – there's the Spiced Rum and then each of the different SKUs across one brand."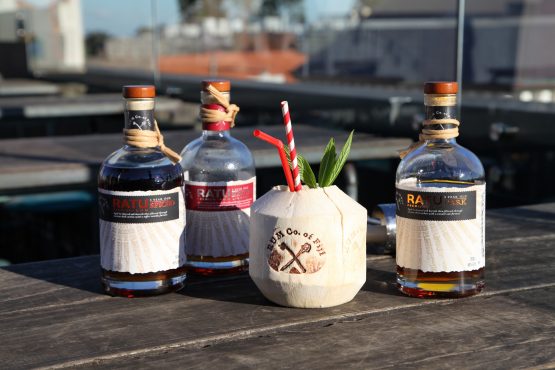 Points are earned in the RUM Co. Fiji competition through a variety of performance metrics, including cases purchased during the promotion, brand visibility (through RATU displays, listed cocktails, back bar displays, or RUM Co. of Fiji specific events or activations) and are also allocated by a mystery shopper.
Running from March 1st until August 31st 2017, the highest scoring venue will win a trip for two to Fiji and the distillery, which lies at the foot of the Sleeping Giant Mountain.
Two staff members from the winning venue will tour the distillery in Lautoka, meet the master distiller Liam Costello and then select a barrel of rum to be bottled for all of the participating venues within the RUM Co. Club. The trip will run in October, with exact dates TBC.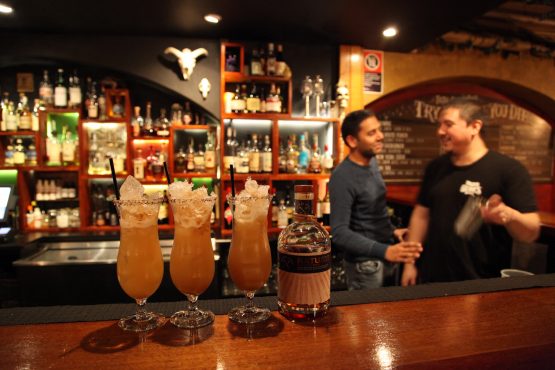 Papa Gede's is also successfully incorporating the Rum Co. of Fiji's range of rums and liqueurs into their drinks list, with the bar's voodoo theme a good fit with the Rum Co's obvious island credentials.
"We've mainly been using it as a cocktail base," Papa Gede's bartender Brent van den Bogaardt (pictured below) explained to BARS&clubs. "On the shelf people aren't really familiar enough with it yet to order it from the back bar, but I think introducing them through cocktails has been a really good way to get them on to it."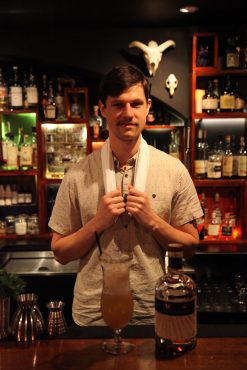 Papa Gede's Shaman Shake is one such drink, a twist on a Fog Cutter that Brent says RATU works "really well" as a base for.
"We've also got it listed on the menu in our Tiki Bastard cocktail – a lot of people don't even know that Fiji makes rum so it's been interesting to see their reaction to that.
"We were using it before on our last menu as well and what we found sometimes is substituting it in for a classic can work really well, so we started recommending RATU daiquiris.
"One regular has fallen in love with the RATU Signature Premium Rum Liqueur in particular, which is why that bottle behind me is almost empty, and it's a favourite on this side of the bar too!"
In terms of a dangling carrot, does it get much better than a trip to Fiji? Best of luck to all the RUM Co. Club participants, and keep an eye out in early September for the announcement of the winning venue.
Send via Email