By Andy Young, editor TheShout
Bar owners and consultants Applejack Hospitality have collaborated with AccorHotels to redesign and completely transform the hotel bar at the Pullman Quay Grand Sydney Harbour.
With views overlooking Sydney Harbour the new bar, called Hacienda, opened this week and has been inspired the Miami hotels of the 1950s and the grand plantation architecture of Cuba.
TheShout spoke to Ben Carroll from Applejack Hospitality, who explained that this kind of consultancy work is something they have been planning to do since starting the company, but this project is the first that they really had time to work on.
"Hamish and I originally set up Applejack with the foresight of doing consultancy at some point," Carroll said. "We've had opportunities along the way to do some consultancy but it's never really worked out, we've always been super-busy and focusing on what's going on in the Applejack world.
"Then Accor approached us last year and started talking to us and the timing actually worked for once, and it came from there. It was a good opportunity for us to try different things. It gives us a chance as well to tweak our procedures and our systems, because we're doing the training systems as well at the Hacienda, so it gave us an opportunity to fine tune what we're doing.
"Also the space down there is phenomenal, so that was an easy sell for us."
Carroll added that the pair have worked on the bar in the same way as when they have started their own venues.
"We've treated it as though it's one of our venues so from the beginning, right through to the launch date when we hand it over, it is 100 per cent us," he told TheShout. "We came up with the concept, which is Miami-Cuba, and the reason behind the concept is that we drew inspiration from the Miami hotel lobbies of the 1950s, which works well being in Pullman Hotel. So it had that grand architecture and the venue really spoke to us, but we also thought that Miami on its own is a little bit boring at the end of the day.
"We loved the idea and the glamour of it, but we were thinking 'how do we make it sexy and fun?' and that's where the Cuban fun side came into it. That just spices it up a little bit, you can have more fun and more colour and it's just a little bit more eclectic.
"Also adding the Cuban aspects lets us play around a lot more with the food and beverage component.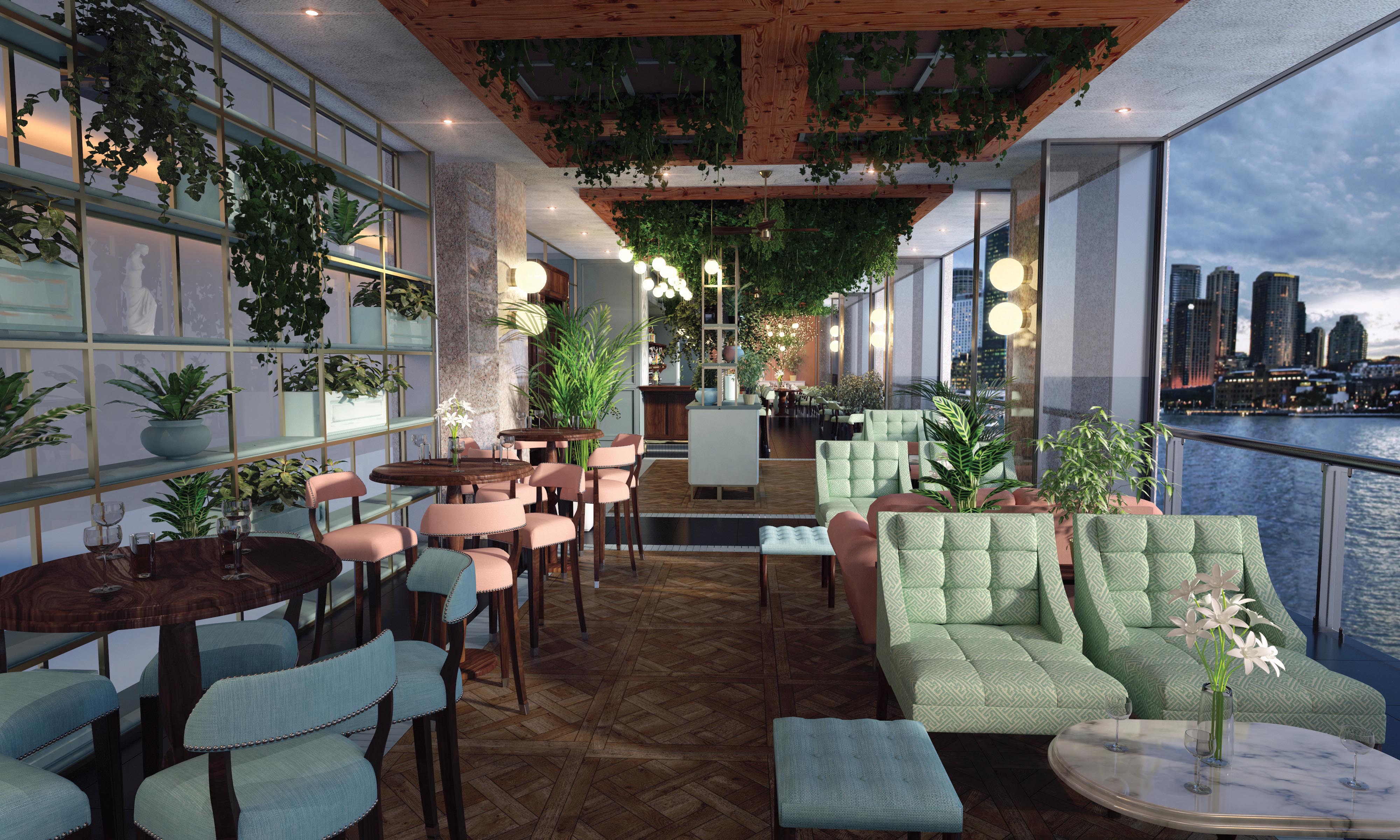 In terms of how Carroll and his Applejack partner Hamish Watts then went about developing and taking the idea from concept into reality, Carroll said: "We had a few different concepts to take to Accor and they picked the strongest, which we believed was the strongest as well and that was the Miami-Cuba. Then we engaged interior designers, which was Carly Waterman and she put together some renders of the venue, based on our proposal and concepts. Then from that we went to tender with the builders, and this is Applejack overseeing all of this. We then got a graphic designer on-board, we got a PR company on-board and we oversaw the whole box and dice as if it was one of our own Applejack venues.
"And it's great seeing it all come together now. We have used a lot of suppliers that we know, so the builders we've used before, the graphic designers we've used before, so it has been a case of bringing the A-team back together for another venue.
"We've got some fantastic results, we are super-thrilled with it. Carly has absolutely nailed it with the design, the builders have turned it around in something like six weeks, which is phenomenal, so these are some really great results. And now that we've nailed the back-end of the venue, we're working on the front-of-house as well. We are assisting with the recruiting and training of all of their staff and then we've also done all the food and beverages as well. They've got Adam [Leonardi] there as the bar manager and their executive chef, Stefan [Brademann]; so what we did from there was work with them to create the food menu and the cocktail list."
Carroll added: "The cocktail list was almost 100 per cent from us, but obviously with a lot of feedback from them along the way with the capabilities of their bar and also their skillset. Then we would make sure that still works in line with the concept of Miami-Cuba. In relation to the food, we gave Stef the brief and he's done really well and come back with a few different proposals of what the menu would look like and we've been able to execute it really well. We've treated it like an Applejack venue so we've made sure the food and beverage work well together, that it fits in with the concept and making sure that it's right for the target market, making sure they are getting the right GPs on it, making sure it's priced right, so we've been looking over everything."
The bar opened on Monday and Carroll added it has been hard to hand it over. "It has been hard work, and as I said, we've treated it like an Applejack venue, so we've put a lot of hard work into it. It will be hard to say goodbye to it and we don't get to reap the financial rewards of it once it opens, but it has been a lot of fun coming up with concepts, working with the all the amazing suppliers and builders that we use, so it has been very passionate for us."
Send via Email