By Annabelle Cloros, Editor Hospitality Magazine
StrangeLove have released a new range of mixers to celebrate the Australian craft gin scene.
The range includes four tonic waters and a dry ginger ale, which have been developed in a process more akin to distilling than producing soft drinks – some variants contain up to seven botanicals.
StrangeLove have spent the past two years developing the mixers and pairing them with various gins to ensure a quality product.
"In a way, the whole movement is becoming more adult and sophisticated and consumers are looking for a peak experience in terms of flavour," says James Bruce, StrangeLove's co-founder.
The new range includes Tonic No. 8, which is an Indian tonic water; Light tonic, which contains 2.9g sugar/100mL; Dirty Tonic, a cloudy tonic using wild-crafted, unrefined cinchona bark; Bitter Lemon tonic, a citrus water paired with tequila and whiskey; and Dry Ginger, a dry ginger ale with Sichuan pepper and two varieties of ginger.
Restaurants including Quay, Attica, Vue de Monde, Rockpool, Longrain, Automata and Billy Kwong are all using the tonics on their menus according to StrangeLove's Stafford Fox.
Up until now, the mixer market in Australia has been almost entirely dominated by either value-driven, mainstream offerings or foreign, premium brands from the UK and New Zealand.
StrangeLove is distributed nationally by Bibendum Bar. They will launch their retail four pack in Dan Murphy's in early October for a retail price of $9.99. Also available online at www.strangelove.com.au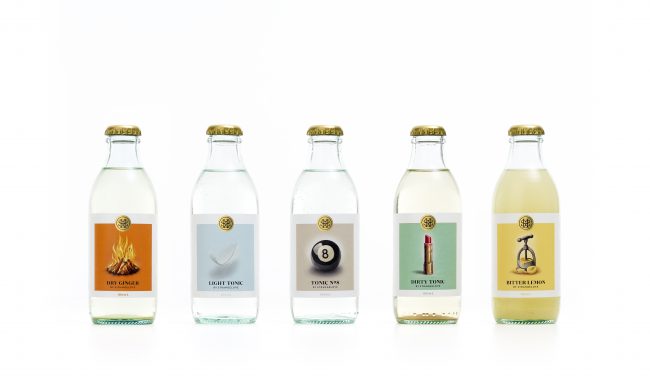 Send via Email