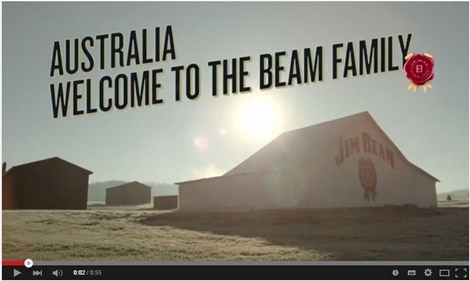 Jim Beam has been 'Making History' for more than 200 years, crafting the world's number 1 bourbon. The 'Join the Family' campaign stems from the global 'Make History' platform and highlights that every bottle of Jim Beam White full spirit features the Beam family on its label.
Now seventh generation Master Distiller Fred Noe wants everyday Australians to be part of his family's legacy by finding iconic nicknames on specially marked Jim Beam products that connect with them.
Calling all the 'Maccas', 'Jonnos' and 'Big Dogs' out there – Jim Beam is stamping its iconic American bourbon with local Australian nicknames to welcome Aussies to 'Join the Family.'
For a limited time Jim Beam drinkers will be able to pick up Jim Beam White 700ml full spirit bottle or 24pk cube RTD featuring one of 32 different quintessential Australian nicknames, from 'Macca' and 'Shazza' to 'Big Dog' and 'The Boss'.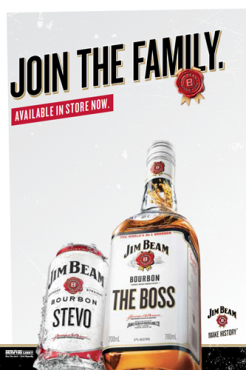 Beam Suntory Australia
Building 2, 49 Frenchs Forest Road
Frenchs Forest, NSW 2086
132 653
aus_contactus@anz.ccamatil.com
Send via Email