Conceived by Ben Kraus in 2004/05, in his dad's back shed, Bridge Road Brewers has grown to be one of the most recognised craft breweries in the country. To get the real story check out this clip: https://www.youtube.com/watch?v=FajAhdNNxZw
They have stuck to their values as they have continued to grow, with Ben stating: "We constantly tweak our beers and develop new recipes to satisfy the curiosity of ourselves and our customers alike. We are not prepared to just pump out a couple of run of the mill ales or have our beer brewed under license by someone else. We prefer to create beer from scratch, using our own production equipment on our own site in our home town of Beechworth."
The Posse is a beer loyalty program that allows members to receive beer shipments directly from the brewery to their door. Bridge Road also brews two exclusive beers for their Posse members each year, one for the summer and another for the winter.    Membership has two levels, Gold and Thirstier. Gold members receive a quarterly shipment and Thirstier every second month. Members are able to set their preferences and are billed directly at the time of each shipment.
Ben says, "The Posse has grown to be a significant part of our business, allowing us to engage directly with our customers and service them with a broad range of beers perhaps not readily available in their local area."
To join The Posse or find out more about it click here: https://bridgeroadbrewers.com.au/posse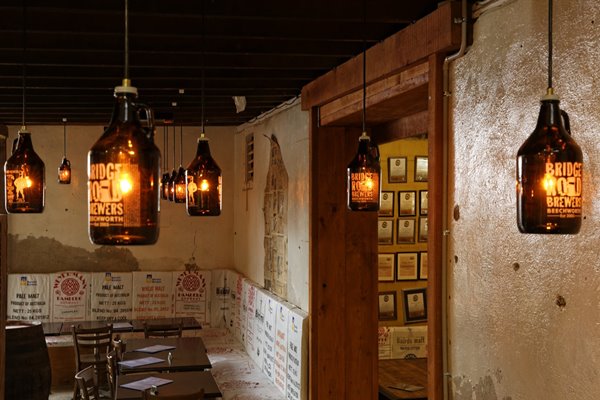 What do you get when you join?
A case of Beechworth's finest ales every quarter (Gold Members) or every second month (Thirstier Members).
Free Brewers stubby holder with the first delivery
Regular 'Brewers News' newsletter
First &/or exclusive purchase options on limited release brews.
Invitations to all Brewers events.
Incentives and regular offers for you and your friends, plus more.
A typical case will include 12 seasonal bottles of beer plus 6 bottles of a contrasting beer and 6 that suit your favourite style preferences.
Ben Kraus
Bridge Road Brewers
PO box 525 Beechworth Vic, 3747
Ph 03 57282703
http://www.facebook.com/BridgeRoadBrewers

Send via Email