On Tuesday night, Queensland local Joseph Chisholm from Seymour's Cocktails and Oysters along with Giovanni Moschen from Victoria's Caffé e Cucina were announced as winners at the Patrón Perfectionist regional finals held in Brisbane.
Joseph stunned judges with his incredible service and the quirky moreish flavour of his 'The Humble Bee' cocktail, while Giovanni's 'The Calabaza en Tacha' had a pleasantly surprising flavour inspired by pumpkin gnocchi from his heritage and impressed judges with its vibrant colour and strong presentation.
On Monday night, Harry Saunders from Lobo Plantation in NSW and Holly Ingram from Molly in the ACT succeeded in becoming the first regional winners in the NSW finals.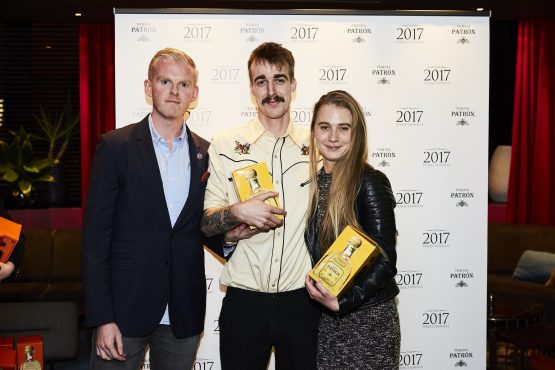 Harry won over the judges with his infallibly presented cocktail 'Imperial Essence', while Holly impressed with her 'Pollen and Funk' which was applauded for its smooth and strong flavour notes.
"Both Harry and Holly's cocktails superbly elevated the tequila to the forefront of the cocktail," commented Patrón Brand Manager in Australia, Laura Thompson.
"The mix of flavours used complemented the notes of the Patrón Tequila instead of overwhelming them, which is hard to do."
Joseph Chisholm, Giovanni Moschen, Harry Saunders and Holly Ingram will soon be up against the other four Australian finalists in Melbourne in October and potentially the seventeen international finalists, in pursuit of winning the global title at the Global Finals in Mexico in 2018 – following in the footsteps of previous global winner, Mike McGinty of Edinburgh's Voyage of Buck.
The winning cocktails
Joseph Chisholm (Seymour's Cocktails & Oysters, QLD): 'The Humble Bee'
Ingredients: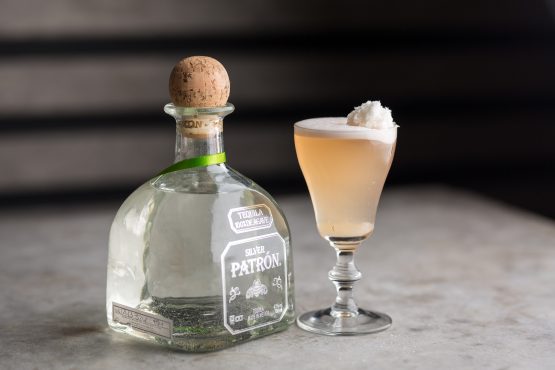 50ml Patrón Silver
15ml Mead
10ml Toasted Oats washed Rinquinquin
15ml Egg White
20ml Lemon Juice
Method:
Freeze dried honeycomb with lemon oil and lavender smoke for garnish. Toast oats in a pan and then add Rinquinquin and steep for 20 minutes, strain off and use.
Giovanni Moschen (Caffé e Cucina, VIC): 'The Calabaza en Tacha'
Ingredients: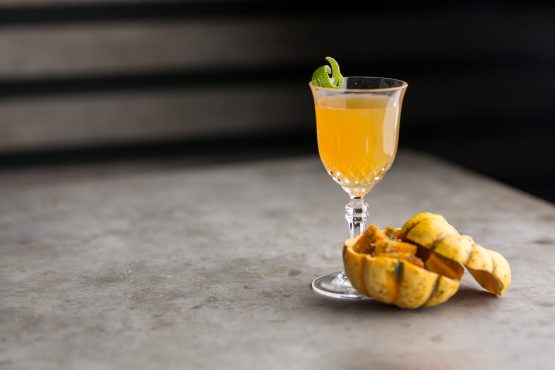 50ml Patrón Reposado
30ml Spiced pumpkin shrub
20ml Coffee beans infused Vermouth del professore classico
15ml Amaro Montenegro
4 dashes Bob's chocolate bitters
Method:
Add all the ingredients to your mixing glass, stir all the ingredients over ice and double strain it into a goblet glass. Garnish with a lime peel and serve on the side of the Calabaza en Tacha.
Harry Saunders (The Lobo Plantation, NSW): 'Imperial Essence'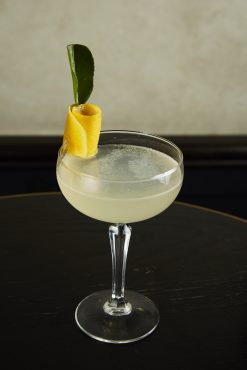 Ingredients:
45ml Patrón Silver
10ml Manzanila sherry
30ml Mandarin oleo saccharum
1 tbsp sugar syrup
Method:
Build all ingredients in a normal two-piece cocktail shaker and shake with cubed ice. Double strain into a chilled cocktail and shake with cubed ice. Double strain into a chilled cocktail coupette. Express and garnish with a tight grapefruit twist. Rub the rim of the glass with a kaffir leaf and rest in the grapefruit twist.
Holly Ingram (Molly, ACT): 'Pollen and Funk'
Ingredients: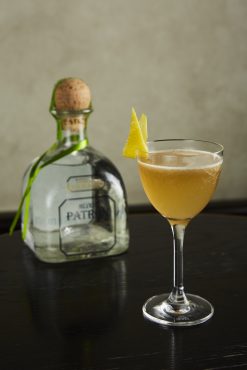 50ml Patrón Silver
10ml Fino Sherry
30ml lemon juice
15ml jasmine honey cordial
A bar spoon of fermented artichoke jam
Method:
Shaken with ice and fine strained into a Nic and Nora or coupe. Garnish with a lemon twist.
Send via Email