Sydney's Helm Bar has been transformed with a fresh 'yacht club' interior and a revamped maritime menu.
Launching in time for summer 2017/18, the new Helm mixes the sophistication and décor of the Riviera with a party vibe and a stunning harbourside location.
Award winning interior designer, Luchetti Krelle, brings to life coastal chic with long wooden tables, white and teak furnishings, and flashes of bright blue, reflecting the sparkling harbour.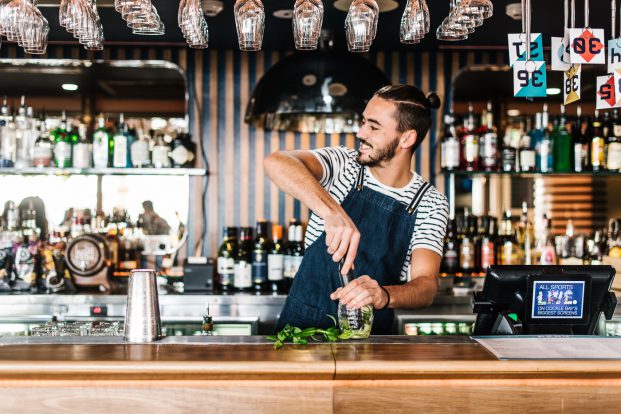 Owner Peter Wadsworth believes Darling Harbour is a unique combination of the vibrant metropolitan city and relaxed waterfront charm.
"With a world-class harbour on the Sydney's doorstep, we were inspired to recreate the fun, frivolity and leisure of the yacht clubs of the Med, in our Harbour City," he said.
Helm Bar is also launching a new menu with fresh seafood at its core, which includes a seafood 'sharing stand for two'; a chorizo, mussels, calamari and prawn paella; and a salmon nicoise salad.
Paired with a variety of international and local wines, craft and classic beer, and a variety of signature cocktails, the revamped space seems tailor-made for long lunches.
Send via Email