One of the most influential bartenders operating today, Remy Savage has worked in some of world's most highly-regarded venues in Paris and London.
For Remy, the pathway into the hospitality industry started early in life.
"I come from background of pubs – I worked five years in pubs," Remy says.
"Then, 2012 I joined Little Red Door, and 2017 I joined the Artesian at the Langham in London."
Remy currently oversees London's A Bar With Shapes For a Name, which placed at number 37 in the 2022 World's 50 Best Bars – its first time on the ranking after opening in Spring of 2021. The bartender explained his unique approach to developing venue concepts.
"I wish to introduce things that we like [to hospitality] – so philosophy, or art, I try to bring these to the bars that we do," Remy explains.
A Bar With Shapes For A Name takes its inspiration from the Bauhaus design style that emerged in the early 20th century. The influence is show with the design of the bar's sign, which is marked by simply a yellow triangle, red square and blue circle (the bar is found on Instagram as 🔶🟥🔵).
"The ambition is to create places which are, in essence, at the service of a particular artistic ambition. So Yellow Triangle, Red Square, Blue Circle is based on the Bauhaus art movement, which is similar to functional minimalism," Remy outlines.
A recent social media update from the venue illustrates how this philosophy is practically impacting the bar's operations.
"The Bauhaus always intended to produce beauty at scale, ultimately allowing art to get out of museums and enter people's home, this all being rendered possible with the industrial age," the post reads.
And this attitude has influenced the bar's design.
"These months of breaking and rebuilding as allowed us to realign our original design ambition to have 3 distinct spaces:
🔶 the classroom where theoretical classes and innovation happens,
🟥 the manufacturing room where we produce at scale what was discussed in class,
🔵 the showroom/house where we interact with the product."
This appears to reflect something of the self-expression that Remy believes is important for good hospitality.
"For me, it's the idea that the people working are allowed to be themselves, and this can be reflected as the person serving you, or the architect, the person that did the bar – I think people being themselves is what I will always consider great hospitality," Remy explains.
It's a fascinating approach to running a venue – but certainly one that is connecting with drinkers and the industry at large.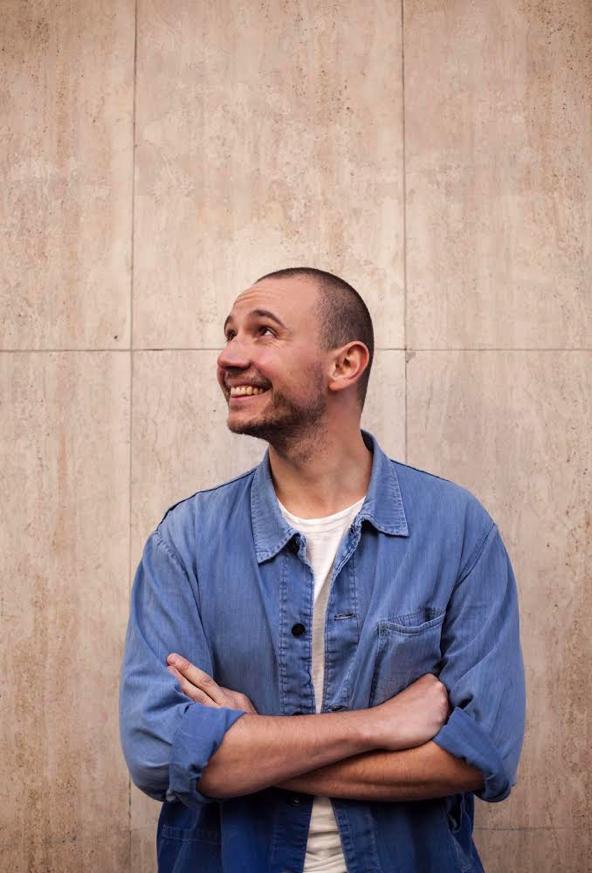 Assessing Australia
Having worked in two of the world's great cocktail cities, Paris and London, Remy is well-placed to give his perspective on the merits of Australian hospitality.
"The quality of the liquid is extraordinary, the quality of service is amazing and it does feel very much like a bit of a melting pot.
"And I think that reflects in everything that has to do with going out and having a nice time," Remy comments.
One Melbourne venue particularly stood out to Remy, praising it in the most glowing possible terms.
"In Melbourne we did Byrdi, which I was extremely impressed with," he says.
"Really, it was like a life-changing 'how good can a place be?'"
It was the quality of local produce – something that Byrdi makes a keystone of its concept – captured Remy's attention.
"The things that we produce in England are not equal to the quality of the things that we produce in France. If you want a nice strawberry, in France, you'll have the best strawberry in the world.
"Byrdi was very impressive for this particular reason, that it was in celebration of a series of large producing countries, and of things that we with European palate are perhaps not familiar with – and it was amazing."
Finally, Remy explained what had attracted him to being a part of the Maybe Cocktail Festival, which was the reason he was in Sydney.
"So selfishly, I wanted to see this part of the world… But I also think there's a lot of pride that comes from them hosting, like: 'Okay, we want to show you Australia, and we not only want to show you Maybe Sammy, but we want to show you the entire Australian bar scene,' and I think that that's pretty special to be honest."
Remy visited Australia as part of last month's Maybe Cocktail Festival.
Send via Email