Umeshu is a traditional Japanese liqueur made from ume fruit. A perfect balance between ume extract and alcohol is achieved by aging the whole fruit, with the stone still inside. The delicious tang of Umeshu comes from citric acid in the fruit, and the refreshing flavour stimulates the appetite. Umeshu also contains malic and succinic acids. Refresh yourself by enjoying a glass of Umeshu when feeling tired. The addition of alcohol to the fruit during production means that the ume flavour can be extracted not only from the flesh and skin but also from the stone. It is this process which gives CHOYA Umeshu its unique fruity bouquet, with notes of almond and marzipan.
Ume Blossom Cooler
A long, refreshing summer drink that showcases the flavours of the ume fruit in a CHOYA Classic.
Ume Blossom Cooler will be available exclusively at GoGo Bar – Melbourne from 24th of July to 7th of August.
And make sure to come see us at TOP SHELF!

Ingredients
45ml Choya Classic Umeshu
15ml Frangelico
30ml Freshly squeezed lemon juice
2 wedges Fresh pineapple
Method
Muddle pineapple in a cocktail shaker.
Add remaining ingredients and fill with ice cubes.
Shake well.
Strain into tall glass filled with crushed ice.
Garnish with a wedge of pineapple and a sprig of mint.
Enjoy.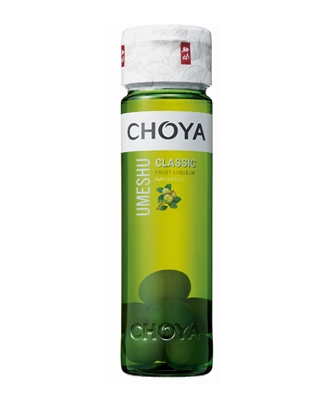 About CHOYA Classic
Launched:                2013
Volume:                     650ml, 300ml, 50ml
Alcohol:                     15% alc./vol.
Ingredients:             ume, sugar, cane spirit
Category:                  fruit liqueur (Umeshu)
Tasting Notes         Beautifully balanced sweet & tart taste of the ume fruit with notes of almond from the ume pit.
CHOYA Umeshu Co.,Ltd.
+81 3 3786 0906
1-1-2 Kamiikedai Ota-ku Tokyo 145-0064 JAPAN
Send via Email