Husk Distillers, Australia's only agricole rum distillery, has launched a new range of paddock to bottle rums and cane spirits to capture the provenance and terroir of the NSW north coast: the North Coast Bar Series.
Unlike molasses rums, agricoles are generally fresh, delicate and grassy. Many consider these to be the purest expression of rum.
The first release, Pure Cane New Make, has already made waves overseas being awarded Best International Unaged Rum by the American Distilling Institute and picked up for export to Italy & France, the world's largest and most discerning agricole rum markets.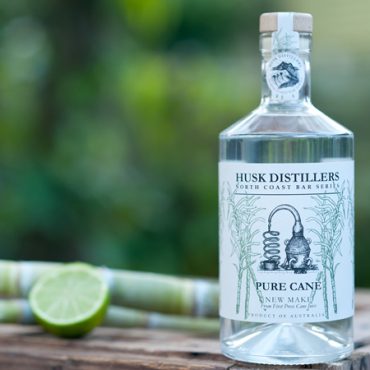 "Pure Cane displays perfect balance of aromas and flavours from beginning to end," said Tatuu Kaarlas from Rum and Whiskey review website Refined Vices.
Sweet juice from freshly cut and crushed sugar cane is fermented with selected yeast and double pot distilled. After tasting, only the very best portion of the distillate is transferred to vats to rest before bottling.
Developed with leading local bartenders, Pure Cane can be sipped neat or used as the base for Ti punch, daiquiris, mojitos or to give any white rum based cocktails a bit of local character.
Available through ALM in QLD and Northern NSW, or direct from the distillery – email Harriet at harriet@huskdistillers.com.
Send via Email