Australians are breaking the law, and many of them don't even know it. An estimated 1.2 million adult Australians vape, and only 12% have the prescription required to legally do so. Under the current regulations, venues such as bars, pubs and bottle shops which are trusted to sell legal products to those over the age of 18, are not allowed to sell nicotine vaping products.
Patrons in these venues may be unknowingly participating in a roaring black market where more than 88% of the estimated 1.2 million Australian adult vapers purchase nicotine vapes without a prescription.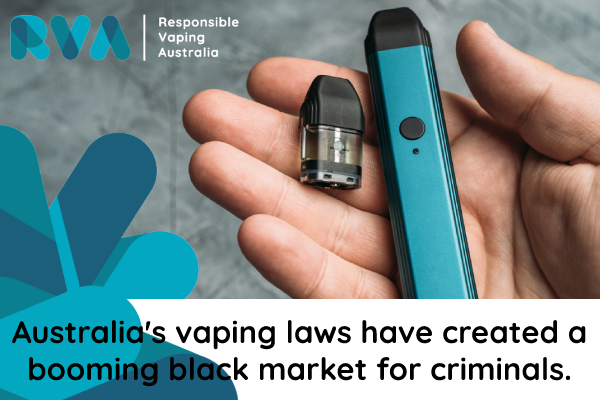 Responsible Vaping Australia (RVA) is an industry led movement to demonstrate the responsible retailing of vaping products to adults in Australia. Supporters of RVA include retailers, retail associations and hospitality venues.
A unified voice across the hospitality and broader retail industry is needed for regulatory reform to push for a retail model like that seen in New Zealand and the UK. Responsible Australian business owners should be allowed to sell vaping products, and RVA provides that voice to push for sensible regulatory change.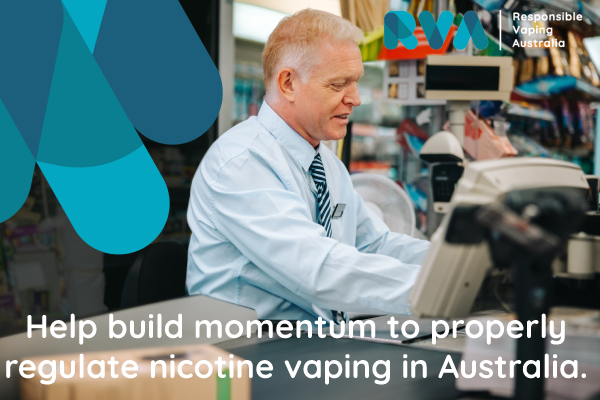 Make your voice heard. Make your patrons' voices heard. Sign the petition for change. Visit Responsible Vaping Australia at www.responsiblevaping.com.au for more information and to show your support.
Send via Email