The East Village Sydney has unveiled its Public Bar and Athletic Club which have been totally renovated in the wake of the recent purchase by Goodtime Hospitality.
Located up two flights of stairs, the Athletic Club is a trip down time-travellers lane and into the sporting-themed bar of your dreams. Designed to look like a centuries past gentleman's club, the space features darkened panelling, classic worn leather seats shaped into roomy booths, a bespoke poker table and historic sporting memorabilia.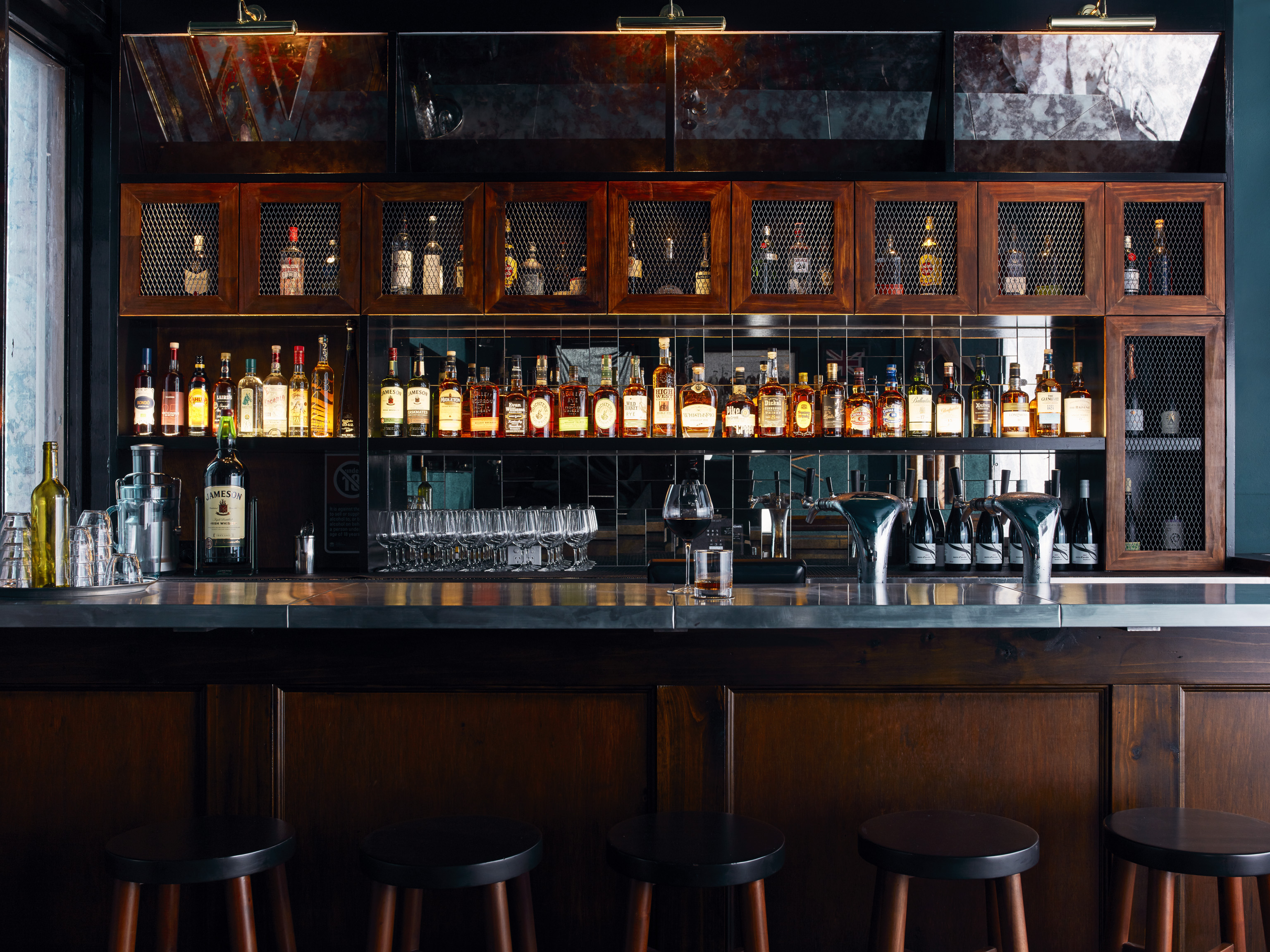 Under the weather eye of general manager Lee Potter Cavanagh, private bottle lockers line the back of the bar while the drinks list focuses on dark spirit cocktails and boilermakers. Highlights include the Cold Buttered (whisky, Pepe Saya syrup, walnut bitters, sesame); Prescription (rye, cognac, quinine cordial, peach bitters) and in the boilermaker corner there is Nomad Jet Lag IPA & Rye, and Bridge Road Robust Porter & English-style rum – to name two.
Tucked away to the side of the entrance there is the "Red Room", a purpose-built private space with a wall-length television screen, seating for 10 and table service.
Eventually, club memberships will be on offer to Athletic Club clientele so that sports fans can unlock "exclusive features".
Downstairs in the light-filled Public Bar space, Cavanagh has compiled an extensive list of wines by the glass and the bottle, which includes a collection of cellar wines by the glass.
Cavanagh has also teamed up with bar manager Reece Griffiths, to develop a selection of wine-based and spritz-style cocktails which include Coke de Rhone (Rhone-style red wine, PS cherry cola, fancy ice); She & T (Fino sherry, tonic, citrus olieo, blenderino) and Backyard Americano (regal rogue bold red, organic 25 bitter, mulberry vinegar, fizz).
Purchased in April this year, East Village Sydney marks the second pub to the Goodtime Hospitality Group, co-founded by James Bodel and Locky Paech. The East Village Sydney heritage site is steeped with history, having been the home to some of the city's most infamous pub incarnations over the last century including the notorious 1920s dive, Tradesman's Arms 'The Bloodhouse'.
Save
Send via Email