The Australian Drinks Festival is this year hosting Iain Griffiths, for a series of talks at the event in Melbourne. An Australian native, Griffiths has been involved in the hospitality industry for over ten years. He has extensive knowledge of all aspects of the business from his experience here at home, having worked at both Black Pearl in Melbourne and Eau de Vie in Sydney.
He can now be found in the role of New Business Development Manager for the incredible Mr Lyan Ltd where, alongside Ryan Chetiyawardana, he's led the company to a string of successes in the last three years with their internationally awarded sustainable bars White Lyan and Dandelyan.
We had a chat to Iain about the industry, his passion for sustainable bars, and what the bar industry can expect to get out of his talks in Melbourne.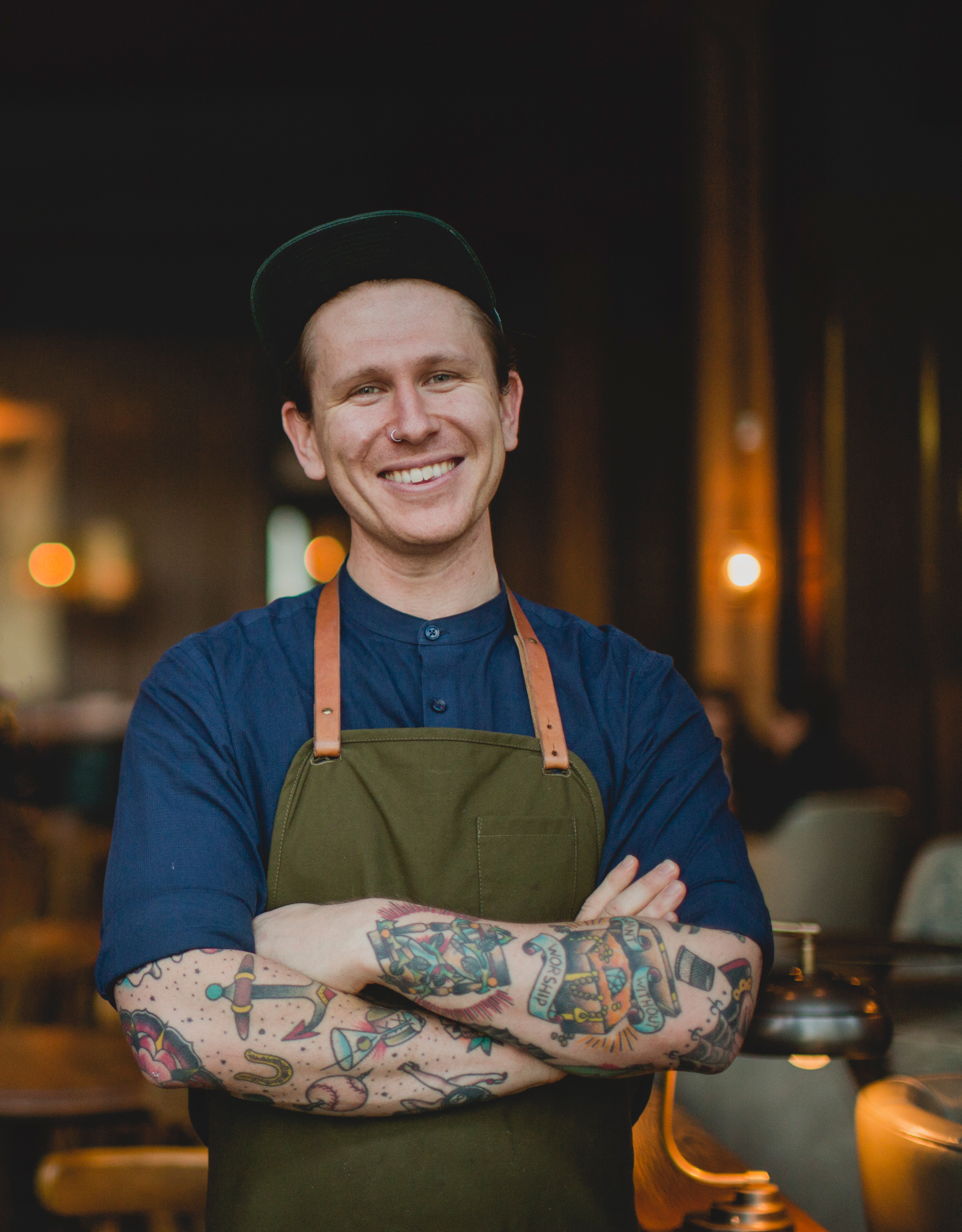 What inspired your choice of topics for the festival this year?
It was a chance to talk more about all we do in our bars here in London. Whilst something we have long cared for and addressed internally, the fact that now we can talk about sustainability as a key focus shows how it really is on the mind of the larger industry. Every chance I can, I talk more about what we do to be waste efficient, share that information and inspire more bars to reduce their environmental impact.
Why is it so important that bars embrace more sustainable practices?
The food and drink industry is like the oil industry of the 80s, we're the hottest ticket in town and as such, there is an onus to step up and own what our future in the larger global environment can look like.
How can bars start small when improving back of house sustainability?
Small bars are where it's at! We're going to lead the changes the big boys will come along and one day look to for inspiration. Look at your scrap bin at the end of the night, see where there is flavour being discarded and think about how you can harness that to create something unique and tasty in your bar. If that sounds too vague, just come to my talk (or tune in via Facebook Live) and I'll tell you more.
Where do you see Australia on the global bar stage?
Growing at a rapid rate. But it is definitely time for the larger community to get the nods they deserve. Seeing the same bars always acknowledge is great because they deserve it and shows the country is not being forgotten as a whole, but the breadth of skill and passion goes well beyond what has been noticed to date.
What are the most exciting global trends you've seen in the last 12 months?
Sustainability and zero waste of course. But also small city bar scenes kicking ass. Singapore, Athens, Copenhagen and, as always, my beloved Edinburgh. These last 12 months, I think, we've truly started to understand the notion of international and looked beyond the usual scenes.
Send via Email