Popular Malaysian bar Lazy Suzie has rebranded to Lucky Suzie, marking a new era for the Darlinghurst venue.
Opening in March under their original trading name of Lazy Suzie, the owners – Derek Puah, Noni Widjaja and Zacharay Tan – were made aware that there was a potential trademark conflict with the Lazy Susan venue in Brisbane.
"We were sent a legal notice indicating we were infringing on the trademark of Lazy Susan's Comedy Den in Brisbane. We didn't want to wear the expense of going to court, so we decided to change the name to Lucky Suzie," says Puah.
Executive chef Tan added that the new name seems more appropriate to the fun vibe they are trying to create.
"We wanted to bring our focus back to vibrant, bar-style dining and re-emphasise Malaysian street food," he says.
To usher in the new name, Lucky Suzie has introducing 'Lucky Hour' from 5pm-7pm; with select $10 cocktails and a range of beers and wines for $7.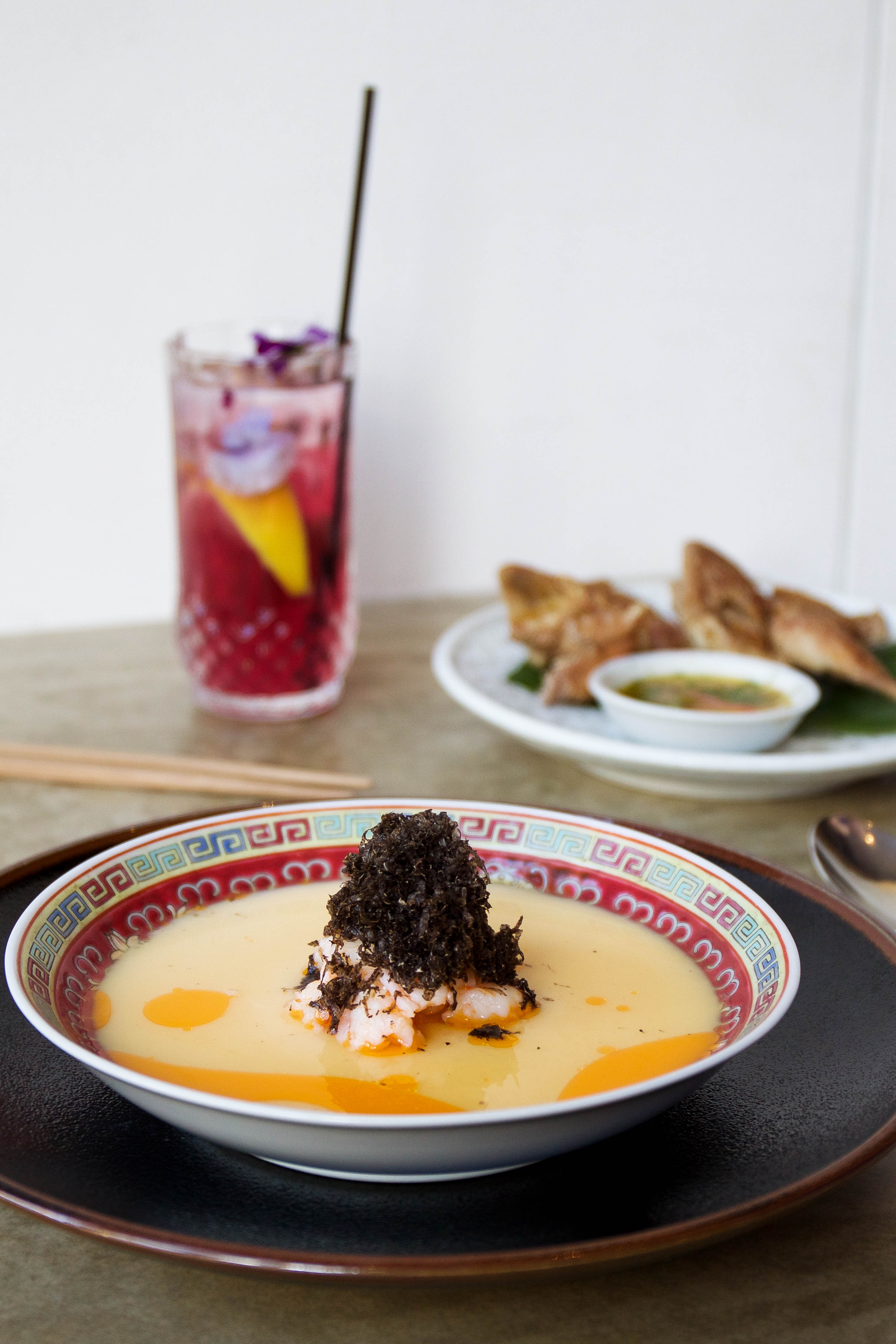 The cocktail collection sees a fusing of Malaysian flavours with classic drinks, like the Rama-Rama Spritz (Tanqueray gin, citrus, blue-pea flower and jasmine, and dandelion and burdock bitters), the Peranakan Fizz (Campo De Encanto Pisco, goji berry, calamansi, egg white, sparkling water, and chocolate bitters) or the Tebu Julep (Bulleit Bourbon, Vietnamese mint, Thai basil, finger lime, fresh sugar cane, orange bitters, and Angostura Bitters).
The bar has also launched a new menu, which emphasises local, seasonal produce. The fresh, bar food includes crispy-fried quail, Aunty Yulia's beef rendang, pork belly satay, and pandan custard spiced layer cake.
Additionally, the ingredients are all sourced from ethical and sustainably focused suppliers.
The more relaxed vibe of the re-imagined venue is also apparent in the décor, with local street artists invited to create artwork on the walls, which will change every few months.
Save
Save
Send via Email