Tales of the Cocktail has released its top ten nominees for each category in the 9th Annual Spirited Awards.
The more than 2000 nominees were reviewed by a panel of industry experts from the US and around the world. The coveted awards will see 240 nominees go head to head over 24 categories, with Australia well represented across the international and world-wide categories.
Most notably, New Sydney bar This Must Be The Place, owned by Diageo World Class alumni Charlie Ainsbury and Luke Ashton, will be fighting it out for Best New International Cocktail Bar.
While industry stalwart and respected educator Jason Crawley is in the running for the Best Bar Mentor title.
The local industry's best are represented across almost every other international and world category, with Tim Philips, of Bulletin Place and Dead Ringer, in the running for International Bartender of the Year.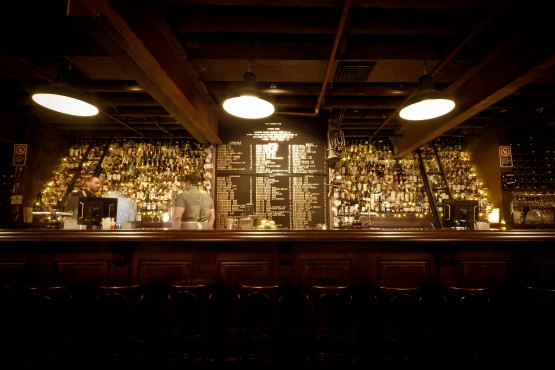 The Baxter Inn (pictured above) and Black Pearl competing for Best International Bar Team, and The Baxter Inn up against the likes of Artesian (London) for Best International Cocktail Bar.
The Best International High Volume Cocktail Bar category is looking very Australian, with Eau de Vie Melbourne, The Black Pearl/The Attic, The Everleigh (pictured below), and The Lobo Plantation all nominated.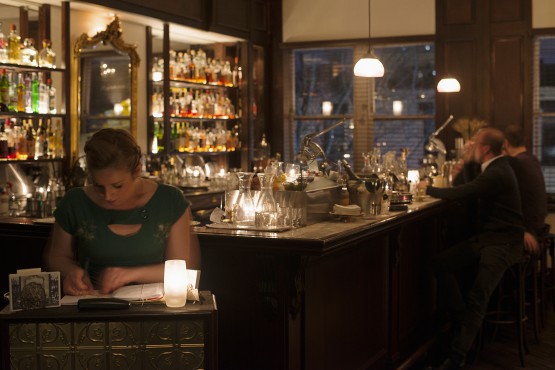 Finally, Eau de Vie Melbourne and The Baxter Inn will compete for the title of World's Best Spirits Selection.
According to Simon Ford, Spirited Awards chairman, the competition has been getting tougher year on year as bars and bartenders get better and better.
"We had thousands of nominations, which our judges had the almost impossible task of voting on to determine our final tens and ultimately our winners," he says.
Ford and Jacob Briars, international committee chairman, will announce the final four in each category on 16 June, live from San Francisco. The winners will then be announced in New Orleans on 18 July, as part of Tales of the Cocktail.
Paul G. Tuennerman, co-founder of Tales of the Cocktail believes that the awards are a great recognition for industry members.
"There's probably no greater honour than being recognised by one's peers," he says. "The individuals, establishments, products, and publications recognised as finalists for the 2015 Spirited Awards are representative of an industry's collective efforts to make the world a better place to drink."
The full list of nominees can be seen here.
Send via Email