The winners of the World Class Drinking Steeped & Spritzed spring and summer rounds were announced today, with Queensland taking out both first places.
Inspired by Jim Meehan and Jeff Bell, the duo behind esteemed New York batched cocktail bar PDT, the Diageo World Class Drinking competition challenged bartenders to create a batched cocktail using a specially designed draught cocktail kit.
The competition attracted more than 150 entrants over two rounds, with two Queensland bartenders taking out the top prizes.
Adam Bastow of Black Coffee Lyrics on the Gold Coast and Tristan Green of Canvas Bar in Brisbane came first in the spring and summer rounds of the competition, respectively.
Bullet Rye whiskey was the centrepiece of Bastow's cocktail '110 In The Shade' (below), and he will soon be on his way to the US to visit the home town of Bulleit whiskey in Kentucky, as well as being treated to a VIP bar tour of New York city's cocktail bars with Bell, the General Manager of PDT and former Diageo World Class USA winner.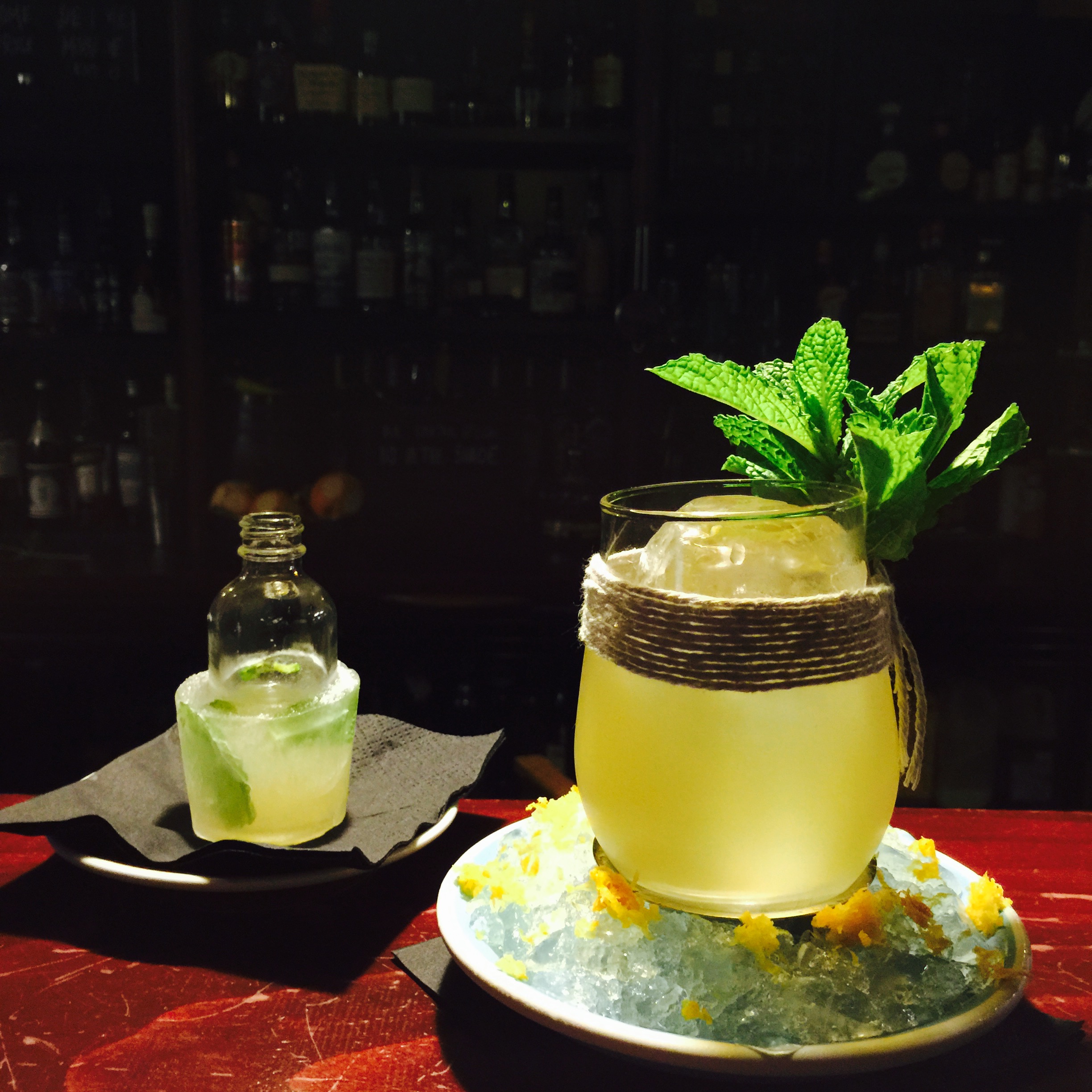 Green on the other hand will be travelling to The Netherlands early next year to visit the home of Ketel One vodka in Schiedam – where the Nolet distillery will be celebrating 325 years of distilling tradition – after his "very unique and innovative recipe" for the 'The Don Cantaloupe' featuring Don Julio Reposado tequila (lead image).
Propelled by industry leaders such as Bell and Meehan, the batched cocktail trend is taking off, with bars in Australia – such as Heartbreaker in Melbourne – also getting into the action. The runners up in the competition will each receive a copper carbonation keg to help them continue "steeping and spritzing" in their venues.
STEEPED & SPRITZED TOP TEN – SPRING
Adam Bastow – Black Coffee Lyrics, Gold Coast (1st place winner)
Kitty Gardner – Black Pearl, Melbourne (2nd place winner)
Max Gurtler – Rockpool, Sydney (3rd place winner)
Paul Hammond – The Beaufort, Melbourne
Andy Galloway – 1806, Melbourne
Hugh Taylor – Cobbler, Brisbane
Steve Fanning – Sake, Brisbane
Phil Gandevia – Bentley, Sydney
Alyce Murphy – The Animal, Sydney
Mattia Arnaboldi – Stitch, Sydney
STEEPED & SPRITZED TOP TEN – SUMMER
Tristan Green – Canvas Bar, Brisbane (1st place winner)
Mitch Wilson – Henrietta Supper Club, Sydney (2nd place winner)
Sacha Leonard – Double Happiness, Melbourne (3rd place winner)
Alex Carter – Waterman's Lobster Co, Sydney
Kitty Gardner – Black Pearl, Melbourne
Hugh Taylor – Cobbler, Brisbane
Nick Royds – Maker, Brisbane
Andrew Watson – O Bar & Dining, Sydney
Ryan Gavin – Rockpool Bar & Grill, Sydney
Jeremy Earnshaw – Mamasan, Gold Coast
Send via Email