Portland-based bicycle manufacturer Renovo has collaborated with Glenmorangie to create the world's first bicycle made from whisky casks.
Known as the Glenmorangie Original, every bike is made with around 15 whisky barrel staves. According to the company, the technology utilizes Renovo's "unique hollow frame construction process designed to embrace the trapezoidal shape of each stave, as well as the curve of the barrel in the frame's down and top tubes".
While alcohol-branded bicycles are nothing new, actually making a bike out of the same materials used to make a fine whisky is something that Renovo claims has never been done before.
The bike has been built with used American White Oak casks; once their work at the distillery is done, the staves are shipped from Scotland back to the USA to Renovo's workshop in Portland, Oregon.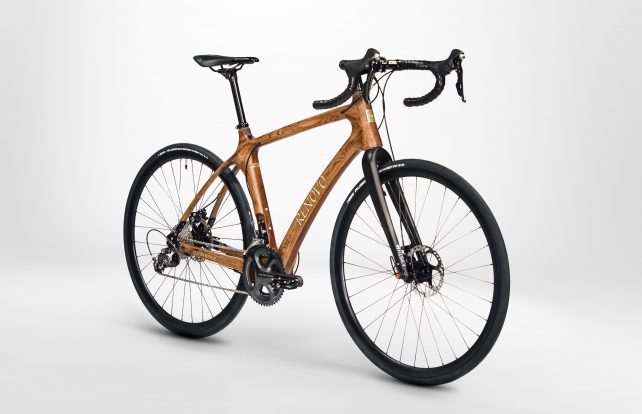 Renovo founder Ken Wheeler is excited to be working with Glenmorangie, saying that his company "is dedicated to honouring wood in the creation of our bicycles, engineered to perfection for a smoother ride," and that "these beautiful machines, uniquely fashioned from Glenmorangie's staves, will inspire anyone with a taste for innovation."
Glenmorangie's collaboration with Renovo is the second partnership in the Highland distillery's 'Beyond the Cask' series, which celebrates Glenmorangie Original casks by repurposing their staves in unique and innovative ways.
Last year, Glenmorangie partnered with renowned British eyewear designer Finlay & Co. to produce the world's first Scotch whisky sunglasses.
Send via Email