More than twenty of the country's top bartenders have become the first in Australia to partake in Grey Goose Vodka's new training platform, 'Vive La Vodka!'
The three-hour experience was hosted by global Brand Ambassador Joe McCanta at Sydney's Regatta in Rose Bay last week, immersing attendees in vodka's rich and storied history with a series of anecdotes, tastings and cocktails.
The 'Vive La Vodka!' program has been designed to develop a deeper understanding of the vodka category and the cocktails that shaped it.
"I'm honoured to be launching Vive La Vodka, and where better to do it than on the stunning Sydney Harbour?" said McCanta.
"It's genuinely exciting to share the passion and expertise I have for the world's best tasting vodka, knowing it can be used to push the boundaries of what a vodka cocktail can be.
"While vodka is the western world's most popular spirit, it remains somewhat misunderstood. Vive La Vodka! Is designed to educate and ignite the imaginations of bartenders across the globe, highlighting the re-emergence of vodka as a spirit to really savour."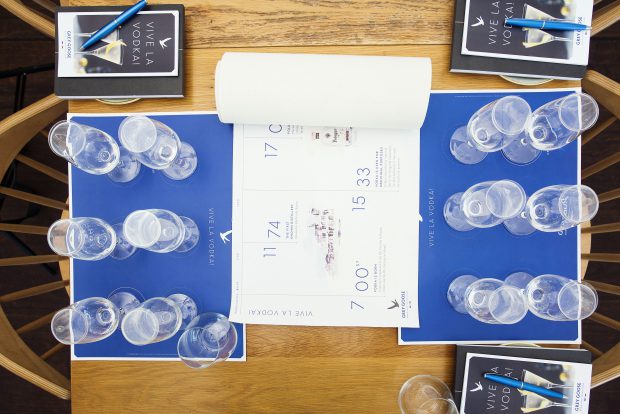 Guests learnt the rich history of vodka – from its origins in 700 AD through to Sidney Frank and François Thibault embarking on a journey to create Grey Goose in 1997 – and gained an understanding of how ingredients and process influence taste.
McCanta's visit to Sydney coincides with the launch of Grey Goose's Australian summer campaign, Riviera, time in line with brand's 20th anniversary and the release of a limited-edition bottle.
Send via Email