Arbory Afloat, Melbourne's largest floating bar and restaurant, will return for summer 2017/18 on the banks of the Yarra River in the heart of the city.
First launched in 2015, this year's version of Arbory Afloat will be even bigger; measuring 50 metres in length, the bar has capacity for 407 guests and will operate from 11am-1am, seven days a week.
The extensive cocktail list will see summery, fresh and fruit-driven cocktails – with some classic European influences – sitting alongside a G&T menu boasting 8 varieties of Gin from Australia and aboard, all paired up with small batch tonic waters and garnishes.
The wine program has been developed by the National Good Food Guide 2018 Sommelier of the Year Raul Moreno Yagüe and is inspired by the maritime influences of the Mediterranean Coast with wines that are fresh, vibrant, fruit driven and savoury.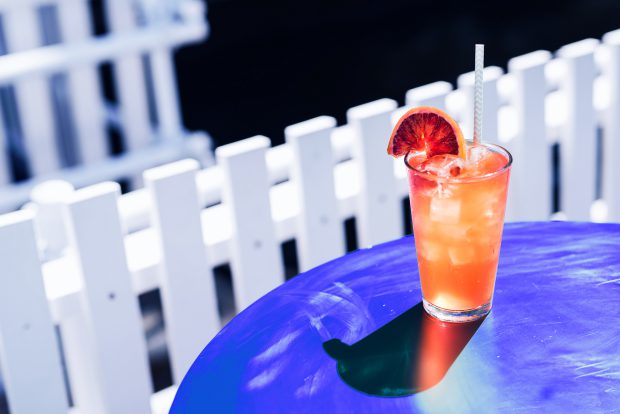 On the food side of the equation, Chef Nick Bennett has designed a menu taking influence from the Mediterranean referencing the casual hospitality experienced on the Amalfi Coast.
The menu will focus on laid-back and accessible all-day dining featuring fish, seafood, fruit and vegetables sourced through local suppliers and house-made gelato. The kitchen will also boast a Neapolitan wood-fired pizza oven.
Boasting 360-degree views of the Yarra River and CBD skyline, Arbory Afloat has been designed by Lucienne Hemmingway from Curious By Design, whose bold approach takes inspiration from Mediterranean beach clubs.
HQ Group, the team behind Arbory Bar & Eatery, has confirmed that the floating bar will be open from 15 November until February 2018.
Send via Email