Suntory Whisky has introduced The Yamazaki Mizunara 2017 Edition, blended from a selection of single malt whiskies aged entirely in Mizunara casks for at least 18 years.
Mizunara is a rare Japanese oak that inspired Suntory to take a momentous step forward in whisky making – both in new cask-making techniques and in creating new flavours in whisky.
For their latest release, Suntory blenders have brought the essence of the Mizunara oak into a tantalizingly spicy liquid, reminiscent of incense and uniquely Japanese – with only 5000 bottles available globally.
"I wanted to reveal the whisky's soul; that is, the art of Mizunara – a heightened sense and awakened palate engaged through aromas and flavours never known before. Encountering it should be a moment of epiphany," Suntory's Chief Blender, Shinji Fukuyo said.
In his pursuit of a true Mizunara character, Fukuyo tasted a few hundred Mizunara whiskies and selected casks with a minimum age of 18 years, with a small portion of the blend exceeding 50 years of maturation.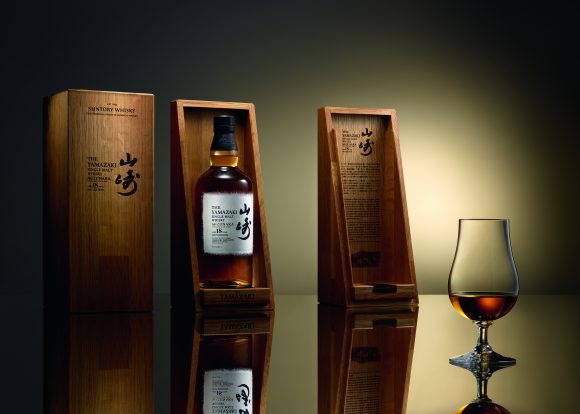 Age is key to unlocking the signature taste of Mizunara – only a long maturation period can provide the distinctive spiciness and incense-like aromas, with notes of sandalwood and aloe wood that Suntory considers as the quintessential "Mizunara-ness."
Found in only a few regions in Japan, the rare Mizunara oak is hard and permeable in nature, which made it a difficult wood to use in cask making, as it is hard to shape and join with precision and doesn't retain liquid well.
Through perseverance, Suntory's craftsman have mastered this art of Mizunara cask-making, identifying the perfect trees to make their casks.
Presented in a beautiful wooden box crafted from recycled Suntory casks, the Yamazaki Mizunara 2017 Edition (48% ABV) will be available to purchase from select retailers and on-premise venues from late September at $1,400 RRP.
Tasting Notes:
Color: Amber
Nose: A rich and elegant fragrance, aloe wood, cinnamon
Palate: A condensed sweetness, dry fruits, coconut and orange marmalade with silky palate texture
Finish: A distinctive spiciness lingers with Japanese incense, aloe wood, cinnamon, and tartness
Send via Email