Sophie Decobecq is a French-born biochemist who moved to Mexico nearly 17 years ago as a result of her studies into the science of fermentation.
Sophie created her own brand of tequila, Calle 23, as a result of her passion for creating excellent tequila at an affordable price.
Calle 23 (meaning 23rd Street) is named after Sophie and her friends when they were celebrating her first batch of tequila several years ago in Guadalajara; realising her brand didn't yet have a name, she looked up and saw a sign painted on the wall: Calle 23. Her brand was born.
Since then Calle 23 has become a bartender favourite in Australia and Europe among other markets. This is Sophie's first visit to Australia since 2012, with visits to Perth, Brisbane, Sydney and Melbourne.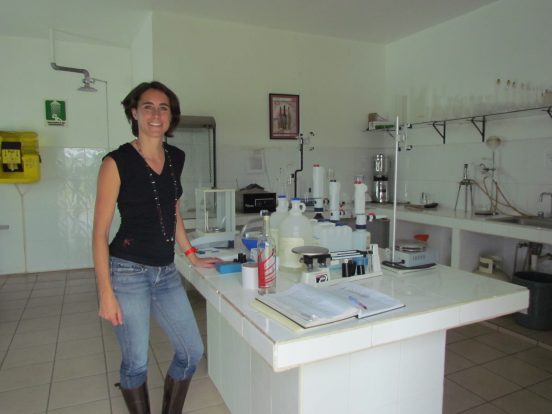 Calle 23 Criollo is a special tequila that Sophie has been dreaming of for a long time, and that became a reality as a celebration of the birth of her first child.
The name of Criollo comes from the specific kind of blue agave that Sophie used. In the Highlands of Jalisco, close to hills, there are some specific blue agaves that – while at their full maturity – have a small size but an amazing concentration of natural agave sugars.
This intrigued Sophie, so she decided to do a production using these small ripe agaves, locally called "Criollo". Production was done with a special care and love during her pregnancy.
A great coincidence is that "Criollo" also means "A person born in Spanish America but from European origin" – the English translation of Criollo is Creole.
This is what Calle 23 is and it also represents Abel (Sophie's baby) who does not have real Mexican blood in his veins but whose future will be closely related to Mexico!
The final result is a vibrant high proof tequila (49.3% ABV), with a nice complexity on the nose. Sip after sip reveals citrus, freshly harvested agave, green pepper and dried fruits. These notes lengthen and linger in the finish.
A great number of bartenders who visited Sophie have tasted the Criollo, and they all said that this was an incredible and unique tequila. The Calle 23 team believes that the taste is outstanding and we can´t wait for you to taste and enjoy it!
Send via Email