Australia has been named the joint third best country for bars in the world, behind US and UK, at the World's 50 Best Bars 2016 awards gala in London.
Announced this morning, AEDT, Australia's three best bars have confirmed their places in the top 50 as The Dead Rabbit Grocery & Grog took the first place crown from London's Artesian.
Sydney's The Baxter Inn (above) took 12th position and again was named Ketel One Vodka Best Bar in Australasia, the third year running the internationally renowned whisky bar has claimed it.
The grand dame of the Melbourne bar scene, Black Pearl also remained in the top half of the list, taking out spot 22. The bar has been open for fifteen years and has long been the training ground for some of Australia's most recognised and awarded bartenders.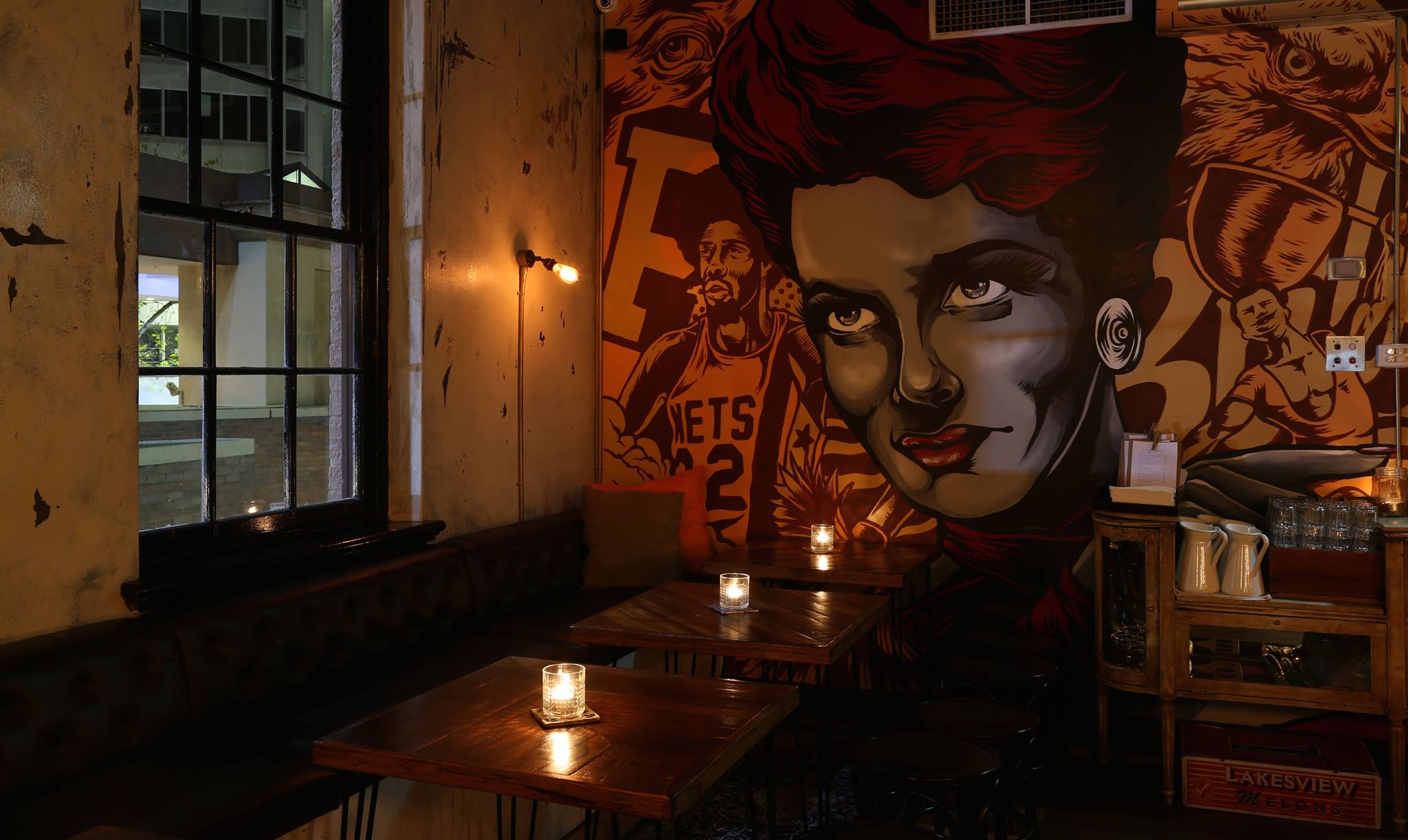 Making its fourth appearance in the list is Bulletin Place (pictured). The innovative Sydney bar snagged 46th place on the list with its daily changing menu of just five cocktails continuing to impress the judges.
Also making the list for the first time was New York's Negroni paradise Dante, in 34th position. The aperitif-focused bar is run and owned by internationally renowned Australian bartender Naren Young.
The bars were chosen by an Academy of 476 members from 57 countries, in what Drinks International calls "the strongest, most diverse collection of industry experts ever assembled to express their view on the best bars in the world". This year's ranking includes bars from 27 cities in 19 countries, with 11 new entries.
New York has claimed the top spot after the dominance of London's Artesian came to an end after four years in the top spot. Entering the list originally in 2013, The Dead Rabbit Grocery & Grog had been in second place for two consecutive years, before clinching the number one spot for 2016.
Representatives from the bars flew into the capital to attend the Awards at Christ Church Spitalfields, having been notified back in August that they had made it to the list – although their exact position was a matter of secrecy until last night's gala.
WORLD'S 50 BEST BARS 2016
1            The Dead Rabbit Grocery & Grog, New York – Botran Rum Best Bar in North America & the World
2             American Bar, London – Tanqueray Best Bar in Europe
3             Dandelyan, London – Nikka Whisky Highest Climber Awards
4             Connaught Bar, London
5             Attaboy, New York
6             The Gibson, London – Urban Bar Highest New Entry
7             Employees Only, New York – Asahi Legend of the List
8             Nomad Bar, New York
9             The Clumsies, Athens
10           Happiness Forgets, London
11           Manhattan, Singapore – Bols Genever Best Bar in Asia
12           The Baxter Inn, Sydney – Ketel One Vodka Best Bar in Australasia
13           Licoreria Limantour, Mexico City – Torres Brandy Best Bar in Latin America
14           28 Hongkong Street, Singapore
15           Speak Low, Shanghai
16           The Broken Shaker, Miami
17           Candelaria, Paris
18           Tales & Spirits, Amsterdam
19           Nightjar, London
20           Maison Premiere, New York
21           Operation Dagger, Singapore
22           Black Pearl, Melbourne
23           High Five, Tokyo
24           Little Red Door , Paris
25           Linje Tio, Stockholm
26           Central Station, Beirut – Cherry Heering Best Bar in Africa & The Middle East
27           Lobster Bar, Hong Kong
28           Mace, New York
29           Smuggler's Cove, San Francisco
30           Bar Termini, London
31           La Factoria, Old San Juan
32           Oriole, London
33           The Jerry Thomas Project, Rome
34           Dante, New York
35           Trick Dog,  San Francisco
36           ABV, San Francisco
37           The Walker Inn, Los Angeles
38           Nottingham Forest, Milan
39           Aviary, Chicago
40           Baba au Rum, Athens
41           Quinary,  Hong Kong
42           Himkok, Oslo
43           Lost + Found,  Nicosia
44           Ruby,  Copenhagen
45           PDT, New York
46           Bulletin Place, Sydney
47           Bramble,  Edinburgh
48           Callooh Callay, London
49           Floreria Atlantico, Buenos Aires
50           Buck & Breck, Berlin
Save
Save
Send via Email