In late January, Rum Diary Spiced Rum held the national final of their cocktail competition 'Of All Things Tiki, Land & Sea' – with Elise Godwin, of The Dominion League in Perth, emerging as the overall victor.
Following state competitions in 2017 across the cities of Perth, Brisbane, Sydney and Melbourne, four competitors battled it out over the course of a weekend to decide the winner.
Going head-to-head were Godwin, Julian Alphonse of Loop Roof (Melbourne), Josh O'Brien of The Bowery (Brisbane), and Conor O'Brien of Earl's Juke Joint (Sydney).
The weekend was made up of three challenges, designed not only to test the competitors' creativity and bartending skills but to give them a real Melbourne experience.
Kicking off the weekend, the four competitors enjoyed dinner at Rum Diary's sister venue  and a city bar crawl; waking on Saturday morning, it was off Queen Vic market for a market challenge, with each of the four given $20 to buy ingredients for a creative cocktail and food pairing.
An in-depth spicing session with Daniel Monk rounded out the Saturday, followed by a Tiki quiz at The Palm Royale and the Tiki cocktail competition finale at Rum Diary on Sunday – where Godwin proved her bartending class and emerged as winner.
Along with a custom Tiki mug trophy, Godwin will also work with Daniel Monk (brand ambassador and blender) and Hamish Goonetilleke (owner and blender) to create her own spiced rum, which will be released as part of Rum Diary's 'Experimental Kitchen' range of products – and also be submitted into the World Rum Awards at the end of the year.
Keep an eye on Rum Diary's social pages for details of the rum's production and release.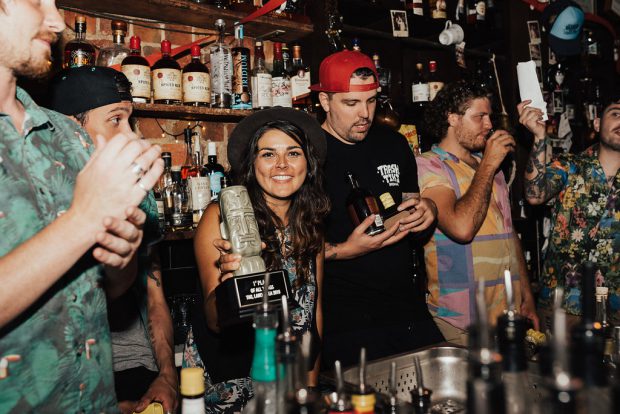 Send via Email