By Vanessa Cavasinni, Editor Australian Hotelier
Misfits, an eclectic new bar and dining local in Redfern, Sydney, opened last week – and much like the suburb, it's a little quirky and full of personality. 
This is the second venue for the W. Short Hotel Group in Redfern, having purchased the Tudor Hotel in 2015. Short said they have seen the area blossom as a bar and dining precinct in the last couple of years.
"Redfern is a vibrant and upcoming area that has seen significant change and promise over the last few years. We've had much success at our other venue, The Tudor, and are proud to be a part of the Redfern community. The area has developed into a real destination for food and beverage and we're excited to offer something different to the neighbourhood as it continues to evolve."
Taking the first floor of a building on the corner of Redfern and George Streets, Misfits reflects the eclectic atmosphere of the neighbourhood. It's full of retro-inspired furniture – think 60s and 70s – and accents of neon. Food and beverage are the main focus, with a casual dining space, private dining, cocktail lounge, and rooftop terrace.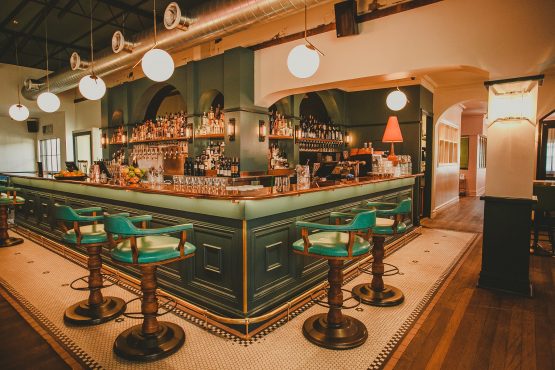 The bar focuses on craft beers, single malt whiskies and twists on classic cocktails – Smoked Palomas, Chilli Margaritas and Boilermakers all feature – while the menu is all about comfort food.
"At Misfits, we've dialled up the drinks and dining to create a destination for neighbouring suburbs and a new kind of local environment for Redfern. Much like the area, Misfits is a little quirky and full of personality. It is fun, approachable and offers something for everyone, with an upper end casual food and drinks offer at pub prices. We hope to attract local residents and businesses, while also making it appeal to people outside the Redfern community," said Short.
The venue is a new direction for W. Short Hotel Group, which generally operates more traditional pubs such as The Glenmore and The Australian Hotel in The Rocks, and The Royal Hotel in Leichhardt.
Send via Email