Held at Sky Terrace at the Star, Time Out Sydney's eighth Bar Awards celebrated the best bars and bartenders in the city. With guests including industry professionals and Time Out readers, a total of 13 awards were handed out across a range of categories.
The underground rum bar, Lobo Plantation (pictured above), took home the coveted Bar of the Year award, while new kid on the block This Must Be The Place (pictured below) was named Best New Bar.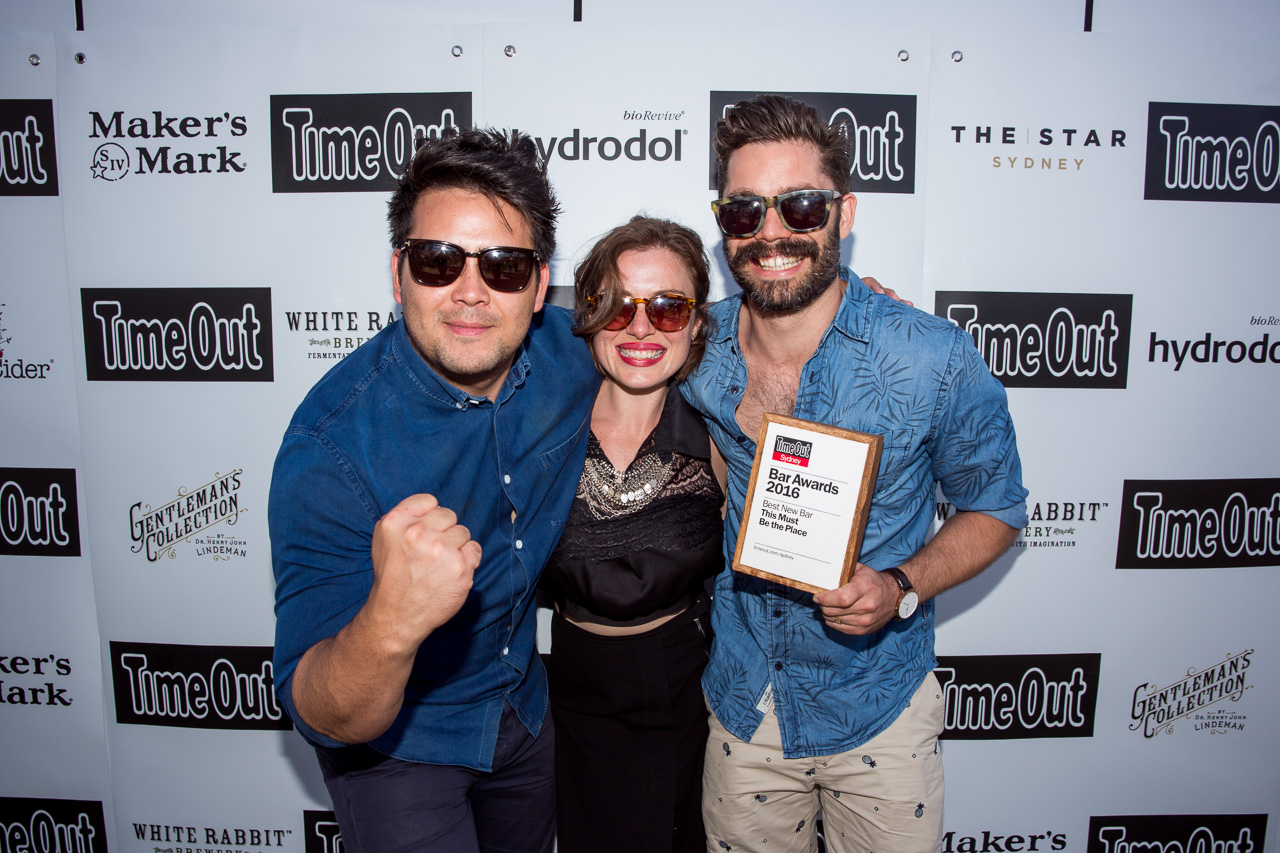 In a switch from the usual type of recipient, Lord Mayor Clover Moore was the winner of this year's Legend Award, in recognition of her efforts to bolster Sydney's small bar scene. Starting with the Small Bars Legislation in 2007, the Lord Mayor has continued to support the passionate people behind Sydney's bar scene, helping to sustain industry growth despite challenging times.
Cocktail scene stalwarts Eau De Vie took out Best Cocktail Bar for the team's skill with a blow torch, and Best Wine Bar went to the Surry Hills' 121 BC for their extensive list of Italian vintages.
Redfern's local art bar, The Bearded Tit, was named Best Neighbourhood Bar; and serving up some of the best sushi in Sydney, Sokyo Lounge was awarded Best Bar Food.
The Baxter Inn took home two awards with James Irvine recognised as Best Bartender and Rachelle Hair as Hot Talent.
The Best Bar Team award went to Newtown favourite Earl's Juke Joint, which is headed up by Pasan Wijesena, who was Time Out's Bartender of the Year for 2015.
And Time Out readers showed a remarkable amount of loyalty, voting tiki bar Papa Gede's winner of the People's Choice Award for the second year running.
The event was a success, as Emily Lloyd-Tait, Bars and Pubs Editor for Time Out Sydney, pointed out it was all "sunshine and good times" because who doesn't love "a rooftop party with bourbon cocktails, harbour views and a little croquet"? She also praised the world class bar scene that keeps Sydney at the top of the international cocktail scene.
"Sydney boasts an amazing talent pool behind our bars, and it's a big part of what makes our city an excellent place to be so it's important for us to acknowledge all the passion and hard work that goes into each venue," she says. "We're flying the flag for places like Lobo Plantation, our 2016 Bar of the Year, where they tick all the boxes. Drinks, snacks, service, fit-out and vibe are all A+."
All the winners:
BEST NEW BAR
This Must Be the Place
(Highly Commended: Dead Ringer)
BEST COCKTAIL BAR
Eau De Vie
(Highly Commended: Bulletin Place)
BEST WINE BAR
121 BC
(Highly Commended: Monopole)
BEST NEIGHBOURHOOD BAR
The Bearded Tit
(Highly Commended: Wilhelmina's)
BEST BAR FOOD
Sokyo Lounge
(Highly Commended: Surly's)
BEST BARTENDER
James Irvine – The Baxter Inn
(Highly Commended: Tom Egerton – Eau De Vie)
BEST BAR TEAM
Earl's Juke Joint
(Highly Commended: Lobo Plantation)
HOT TALENT AWARD
Rachelle Hair – The Baxter Inn
(Highly Commended: Nathan Pepper – Papa Gede's)
THE PARTY STARTER AWARD
Astral People
(Highly Commended: Picnic)
BEST PARTY BAR
Freda's
(Highly Commended: Goros)
PEOPLE'S CHOICE
Papa Gede's
BAR OF THE YEAR
Lobo Plantation
LEGEND AWARD
Lord Mayor Clover Moore
Send via Email