Three talented bartenders from New South Wales, Victoria and Western Australia are off to Nicaragua this month, thanks to Vanguard and its inaugural cocktail competition for Flor De Caña rum.
The trip includes a day and night on the private island of the owner of Flor De Caña rum, sand boarding in a volcano, visiting a lagoon, a day at the beach, and of course a detailed distillery tour.
Second prizes in each state were a full set of the Flor De Caña rum range and the third prizes were a bottle of 25-year-old cocktail competition for Flor De Caña rum.
The competition across the three states was fierce and the final decisions came down to a combination of the judges choices and crowd input at lavish tropical parties held in Sydney, Melbourne and Perth.
The winners were Antonello Arzedi from Pino's Vino e Cucina in NSW (pictured above); Sam Rose from Jungle Boy in VIC, and Elise Godwin from Dominion League in WA (below).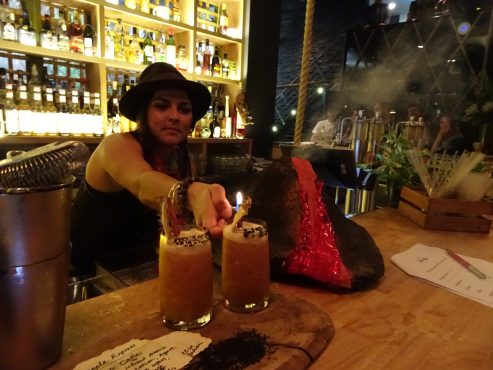 Each of the winners will be joined by a Vanguard Salesperson from their state. These will be Shayne Silver from NSW, James Ausling from VIC, and Steve Pickup from WA.
The competition will be repeated in 2018, hopefully to coincide with a global Flor De Caña rum competition in Nicaragua in September.
James France from Vanguard thanked all of the bartenders who took part in the inaugural competition.
"The quality of the entries was incredible – truly something of a global standard, and all entrants should be very proud of what they achieved. We are also very grateful to the people from Flor De Caña for working so hard with us to make this happen," said France.
Flor De Caña rum from Nicaragua was Vanguard's second-ever addition to its portfolio, rolling out just a month after Vanguard started operating in May 2008. Since then, the brand has grown to the point where it is now a nationally-respected and recognised brand.
Send via Email