The semi-final of the Australian Bacardi Legacy cocktail competition took place earlier this week, and three bartenders will now fight it out for the national title.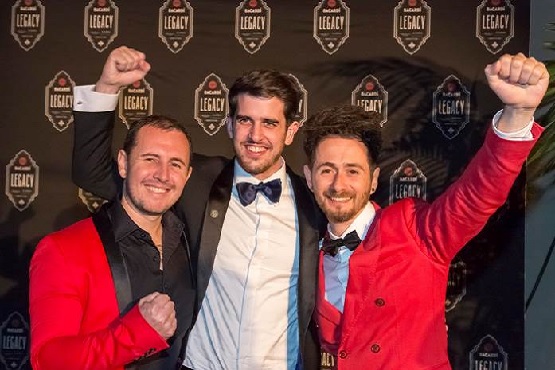 This year Bacardi received a record 145 entries for the Australian leg of its Legacy competition and Bacardi's brand ambassadors then selected the top 15 'most inspirational drinks' and those bartenders then competed in this week's semi-final, which took place at QT Resort on the Gold Coast.
Each of the 15 contestants had 10 to tell the stories behind their legacy cocktails before presenting them to the judges for tasting. After the presentations, all the contestants had the opportunity to have an intimate session with Steve Schneider and hear about his journey, experiences and advice to becoming a top bartender.
After the judges made their decisions on the top three, last year's Australian Legacy winner, announced who would be going through to the national final.
The top three bartenders and their drinks are:
THE SEVENTH ART – Andrew Bennett (The Classroon, WA)
THE TREATY OF PARIS – Peter Hollands (Gresham Bar, QLD)
EL PASAPORTE – Igor Pachi (Assembly Bar, NSW)
The national final will take place in Sydney in February and between now and then the three finalists will be individually mentored by a Bacardi brand ambassador. That final will see one of the three named as the 2016 Australian Legacy winner and they will go on to compete in the 2016 Global Final, which will be held in San Francisco.
Send via Email