Sydney based hospitality group Swillhouse was one of the many businesses recognised at the 2023 Liquor Industry Awards (ALIA) as being some of the best that Australia's liquor and hospitality industry has to offer.
At the awards show, which was held on Wednesday 25 October at The Star Event Centre in Sydney, brands, people and venues were all celebrated for their outstanding contribution to the industry. Swillhouse and two of its venues took home three awards in the on-premise category, including two major awards.
The group's first win of the night was the award for Best New Venue or Concept, presented to Swillhouse for its latest venture, Le Foote. Located in a historic venue in The Rocks in Sydney, Le Foote functions as a European wine bar and Mediterranean grill. The multi-level venue first opened its doors in May this year, and has already established itself as an icon in Sydney's dining scene.
Speaking about the achievement, Swillhouse Co-Founder and CEO Anton Forte said it was "rad" to have the venue recognised so early on.
"Le Foote is so unique and interesting. It has been a problematic project for Swillhouse. What makes it an interesting concept and space also makes it a tricky spot. We're proud of what we've accomplished with the venue and that our peers also recognise it."
Moving onto the major awards of the evening, Swillhouse venue The Baxter Inn was awarded Best Bar once again. Tucked away in a basement on Clarence Sreet, The Baxter Inn is a sophisticated underground bar with an extensive selection of top-shelf whiskies on offer and a menu of classic cocktails, including an Old Fashioned on tap.
Explaining why he thinks The Baxter Inn stood out against other finalists, Forte said: "It's a sick bar. It's classic, high quality and familiar, yet creative and exciting.
"The team are stoked. We've been open for almost 13 years, and to be recognised for the excellence we strive for every day is humbling after all this time."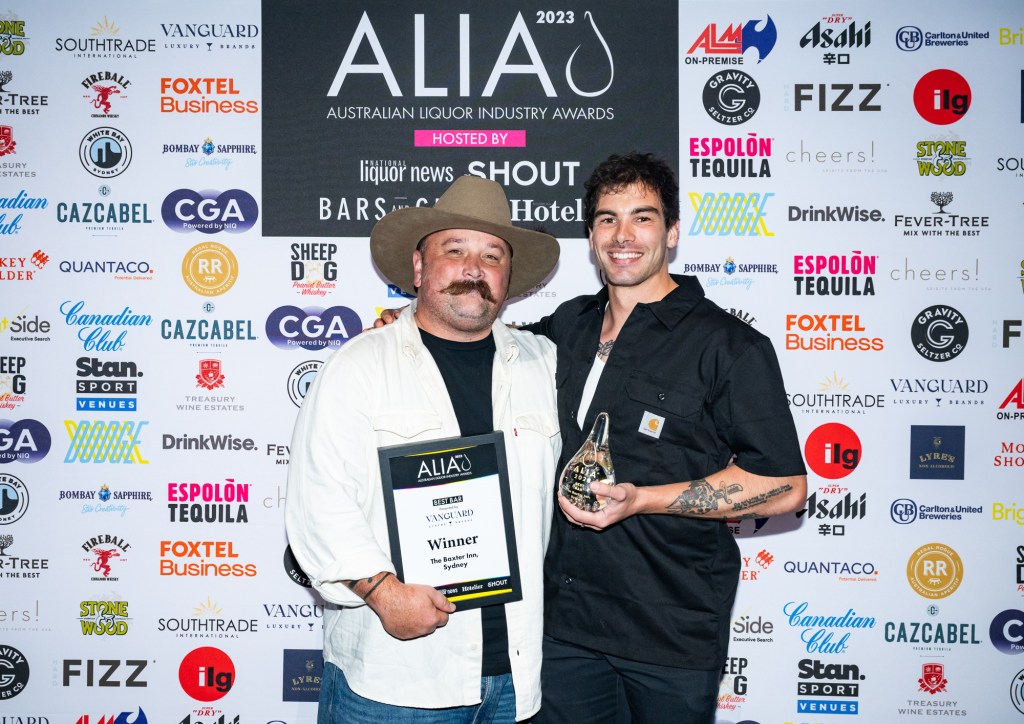 Finally, Swillhouse received its third award and second major award of the evening, Best Bar Group Operator. Founded in 2008, Swillhouse has delivered some of Sydney's most highly esteemed bars and restaurants, such as Shady Pines Saloon, Restaurant Hubert, Alberto's Lounge, and iconic Sydney venue Frankie's Pizza.
"It's amazing [to have won the award for Best Bar Group Operator]. We've been the recipient of this award a few times, but it doesn't diminish the pride we feel in receiving this. Thank you."
Having received three outstanding awards and recognition from industry peers, Bars and Clubs asked Forte exactly what good hospitality looks like to Swillhouse and its venues.
"A quality product, happy staff, and interesting guests," said Forte.
Send via Email