ALEX&Co., a premium cocktail and dining destination by Aslan Hospitality Group, is set to change the face of Parramatta in Sydney's west.
Stretching across three retail spaces beneath the new Meriton Altitude towers, the 350-seater and over 600sqm venue will revitalise its Church St location with a sleek, sophisticated fit out and an exciting range of dining and drinking options.
The space features a restaurant, café and cocktail bar with views out across the Parramatta River, as well as a large function space – something the area was previously lacking.
The menu at ALEX & Co. has been created by Executive Chef Kyle Quy (ex. NOLA Smokehouse), focusing on accessible favourites that incorporate modern cooking techniques and local Aussie produce; signature dishes included lightly smoked salmon belly, three-hours braised lamb shoulder and a banana crème brûlée that is caramelised at the table.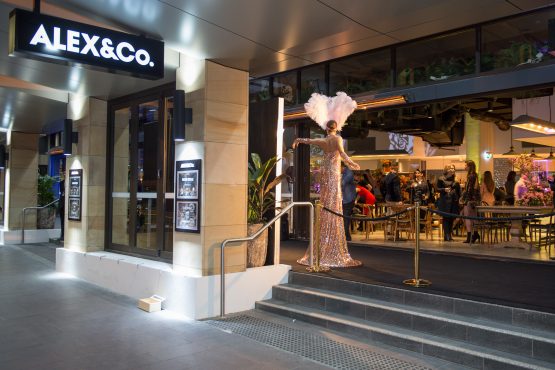 Teaming with Max Greco, the award-wining cocktail master at Vasco Bar, each cocktail has been designed to match the dishes produced by Quy.
The cocktail list includes the Riverside (dill-infused Bombay gin, fresh citrus, chamomile, white chocolate and absinthe mist) and Church Espressssss (Belvedere vanilla, Patrón XO Café, Frangelico and salted caramel topped with marshmallow cream).
The $2.5 million venue is Alex Aslan's (Aslan Hospitality Group) first foray into the hospitality market.
"We wanted to provide a combined food and drink playground for people to stop, unwind and relax. We want everyone to feel welcome here, whether they want a quiet escape to themselves, or more communal settings to catch up with friends, family and colleagues," Aslan says.
Officially launching last week with a party, ALEX&Co. is now open for breakfast, lunch and dinner with the restaurant and cocktail bar opening until late.
Send via Email