Vanguard Luxury Brands has partnered with Chatham Imports to bring Los Siete Misterios to Australia, while Fuji Single Grain represents a consistent supply of aged Japanese spirit.
As part of the agreement, Chatham Imports (which is also the power behind luxury American whiskey brand, Michter's) will invest in the Mexican company's production capacity, and 'enhance the brand's route-to-market globally'.
Danny Connolly, General Manager of Vanguard Luxury Brands, commented: "Vanguard is very proud to be custodian here in Australia for one of the world's greatest Mezcals."
"We share the same values and passions when it comes to producing and distributing the world's best craft spirits and know how excited our friends in the industry will be to see this on the back-bar."
Los Siete Misterios was established in 2010 by Eduardo and Julio Mestre, and sources Mezcal produced in the old-fashioned manner, with underground baking, natural fermentation and small-batch copper pot still double distillation occurring in the spirit's heartland of Oaxaca, Mexico. The brand name translates as 'The Seven Mysteries', a reference to the traditional methods of creating Mezcal which the brand seeks to preserve.
Vanguard is currently bringing in three Los Siete Misterios expressions: 'Doba-Yej', 'Pechuga' and 'Tobala'.
'Doba-Yej' is the most entry-level of the three, produced with 'the highest quality Espadin agave', and said to have a 'bright and floral' quality that makes it well suited for enjoying both neat, and mixed into cocktails.
'Pechuga' is potentially the most eye-catching of the three bottlings. This style of Mezcal was traditionally produced for fiestas such as weddings, and includes a distillation where natural spices and turkey breast are added to the still, providing the finished product with delicate, fragrant flavours and a weightier body. Vanguard state 'Pechuga is a homage to the generations of maestro mezcaleros whose wisdom has trained and inspired the Los Siete Misterios team.'
The final expression is 'Tobala', a luxury, single village bottling from Sola de Vega, a town of some 12,000 people. This bottling uses high quality Tobala agave, which grows at higher altitudes, and is known for its smaller yield and longer growing period. The agave is roasted and naturally fermented before being milled by hand and distilled in an unusual clay pot still.
The end result is a mezcal with a uniquely earthy and flavoursome flavour profile, featuring notes of tropical fruits and herbs, alongside 'wet earth'.
"We have immense respect for the craft of Mezcal and admiration for Eduardo and Julio Mestre's well-deserved reputation as leaders in the industry and commitment to producing superb Oaxaca Mezcal ethically and responsibly," Connolly added.
Distribution of this brand further solidifies the working relationship between Chatham Brands and Vanguard, asLos Siete Misterios joins the Vanguard collection of agave spirits, including: Batanga, Calle 23, Ocho, Fortaleza and Ilegal Mezcal.
Fuji Single Grain Whiskey hits Australian shelves and back-bars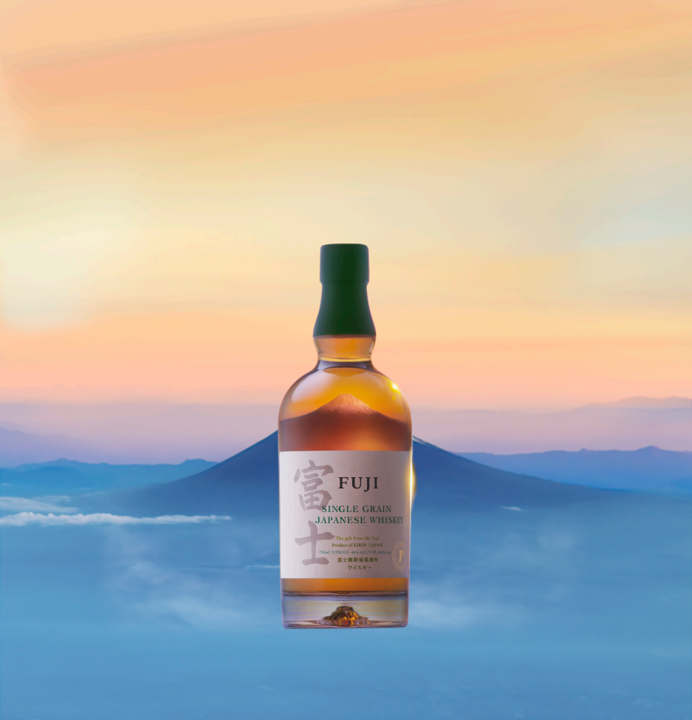 Vanguard have also introduced Fuji Single Grain Whiskey, produced at the Fuji Gotemba Distillery, found at the foot of Japan's world-famous Mt. Fuji.
While a single grain (meaning the whiskey is produced using grain at one distillery), this whiskey combines three types of grain spirit. Each of these whiskies is distilled in three different manners, using a doubler still, a kettle still and a multi-column still to recall the flavour profiles of Bourbon, Canadian and Scotch whisk(e)y respectively.
Vanguard describes this combination as a 'one-of-a-kind Japanese style whiskey – delicately fruity, mellow and with multi-layered profiles.' Suggested pairings include raw fish, red meats and sweet desserts.
Master Distiller and Blender, Jota Tanaka, has carefully overseen the reserving of maturing stock at the Fuji Gotemba Distillery, meaning it is better placed to respond to the rapidly increasing demand for Japanese that has characterised the last decade.
"We have seen the demand for Japanese whisky skyrocket over the last decade which has driven scarcity and created a rush for people to try it before it was gone," Jota said.
"We are so fortunate that we have been building a library of world class whiskies for decades and are excited to now be sharing this with Australia."
Tanaka has 30 years' experience and is only the second person in Japan to hold the title Master Distiller. Spirit included in the Fuji Single Grain bottling ranges from between five to 21 years in age, and has been matured in medium-charred, refill and first-fill American oak casks. The whiskey is bottled at 46 per cent ABV and without chill-filtration.
The distillery itself is located 234 feet above sea level, which it claims gives it the 'ideal microclimate and altitude to mature whiskey.' The spirit is produced and diluted with snow-melt water, filtered naturally by the mountain in a process that takes decades. This water is claimed to have an 'influence integral to the Fuji Style.'  
In the 2020 International Spirits Challenge, Fuji Single Grain achieved a gold medal.
Retail prices are as follows:
Doba-Yej, RRP: $115
Pechuga, RRP: $485
Tobala, RRP: $499
Fuji Single Grain Japanese Whiskey, RRP: $180
Send via Email