Tales of the Cocktail Dame Hall of Fame, which is celebrating its tenth anniversary, has announced this year's inductees, acknowledging the contribution of female spirits and cocktail industry leaders.
Tracie Franklin, Head Distiller Apprentice at Nearest and Jack Advancement Initiative is the U.S. Inductee, while Nicola Riske, Southern European Brand Education Manager for the Macallan distillery is the international inductee.
Amanda Gunderson, CEO of Another Round Another Rally, a nonprofit which provides financial for education in the hospitality industry, was given the 2022 Pioneer Award.
All three honorees will be inducted into the Dame Hall of Fame during a ceremony at the Tales of the Cocktail conference at the Ritz-Carlton New Orleons on July 29.
Dame Hall of Fame Co-Chair, Kitty Amann, hailed the achievements of the inductees, and the longevity of the awards themselves.
"This event was born out of a simple desire to get industry women together in a room, with a strong hunch that magic would happen," Kitty said.
"Ten years later, I'm amazed to see what the Dame Hall of Fame has become. This community means so much to us all, and I'm so thrilled to gather again in person this year to toast Tracie, Nicola, and Amanda."
The 2022 'Dames' were selected from a pool of over 100 different candidates, voted on by the Dame Hall of Fame Committee.
Tracie Franklin
Tracie Franklin is a spirits educator who traded in a career as a musical theatre singer and performer for one as a public speaker and brand consultant. In response to a lack of diversity in the whiskey category, Tracie co-founded Whersky, a marketing firm that provided inclusive events for drinkers of every description.
"Receiving this award is truly overwhelming," Tracie said.
"Last year was very difficult and I'm here because of the love and support of my community. I am so grateful and hope to honor their faith by being a catalyst for change and a testament to hope," she continued.
Tracie's career has included high profile brands including Angel's Envy, Ardbeg, Rum Clement, Highland Park, Rhum JM, and Glenmorangie. In 2020, she received an Icons of Whisky Award for Best US Scotch Whisky Ambassador from Whiskey Magazine.
Alongside her spirits advocacy, Tracie is pursuing a career in distilling, and is currently an IBD Diploma in Distillation Candidate. As such, Tracie recently left her position as Glenfiddich National Ambassador to join the Nearest and Jack Advancement Initiative to study distillery operations and leadership. She is also an OurWhisky Foundation board member.
Nicola Riske
Nicola has over 15 year of experience in the spirits industry, and in 2021, was named Icons of Whisky's Global Scotch Whisky Ambassador of the Year.
In addition to her background as a brand ambassador, Nicola holds a General Certificate in Distilling from the Institute for Brewing & Distilling, and is a Certified Sherry Educator and Olive Oil Sommelier. Nicola is currently a Diploma in Distilling Candidate, and is working towards a WSET Level 3 in Spirits.
"To be recognized by one's peers is the best honor I think that one can receive," Nicola said.
"However, specifically, with the Dame Hall of Fame, to be recognized as a leader leading with purpose in this industry and in a way that hopefully helps others – that, to me, is the greatest honor that one can receive," she continued.
Nicola is also a member of the Tales of the Cocktail Education Committee, European Co-Chair of the Spirited Awards Committee, and part of the OurWhisky Foundation. Reflecting on her induction, Nicola recognised the efforts of other women in the business.
"There are so many incredible women in this industry who inspire me and have helped guide and support me along the way and to think that I've been a positive influence on one person, or two, or more… That means everything to me. It really does. To know that I've, in some small way, had a positive impact on others."
Amanda Gunderson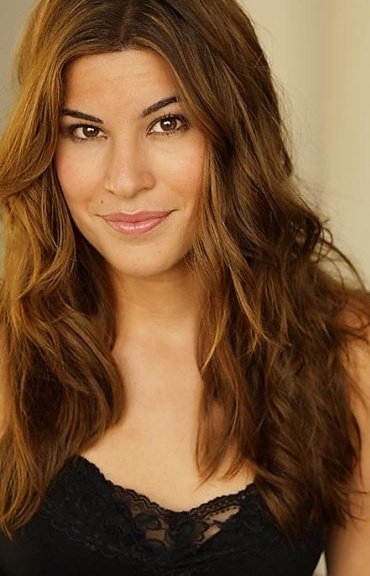 Amanda was given the 2022 Pioneer Award, presented by Beam Suntory's The Blend. This award is granted to an individual who has encouraged mentorship and 'contributed to making the hospitality industry equitable and inclusive by working to remove barriers as it pertains to gender identity, race, religion, and socioeconomic status.'
Amanda is the CEO and Co-Founder of Another Round Another Rally, a non-profit which was founded in 2018 to help tackle 'the inequities and inequalities plaguing the industry.'
Since its launch, the organisation has given out more than USD$3 million in aid and helped 'tens of thousands of hospitality professionals and their families find not only financial assistance but also scholarship, mentorship and career advancement opportunities.'
"When we started Another Round Another Rally, we did so because we wanted to help level the playing field and create more paths to professional development and success for all hospitality workers, in particular, members of marginalized communities, including BIPOC and LGBTQ industry professionals," Amanda said.
Prior to establishing Another Round Another Rally, Amanda had had a long career in the hospitality industry, working in every position 'from barback to regional brand ambassador.'
Amanda expressed her pride at receiving the award: "It was a tremendous recognition to even be nominated this year for the Pioneer Award. To have my name listed alongside so many icons and industry talents I admire is the honour of a lifetime."
"Being inducted in the Dame Hall of Fame means the world to me because it means people are paying attention – and that means our efforts are paying off. I don't take this honour lightly. I know this is the only beginning. As we've always said at Another Round; 'there's always more to do, more to learn, and more fun to be had and we are here to help with all of it'."
Tales of the Cocktail, now in its 20th year, has returned as an in-person conference and celebration, and will be held from July 25 to July 29 in New Orleans. This year's theme is 'Progress'.
Send via Email